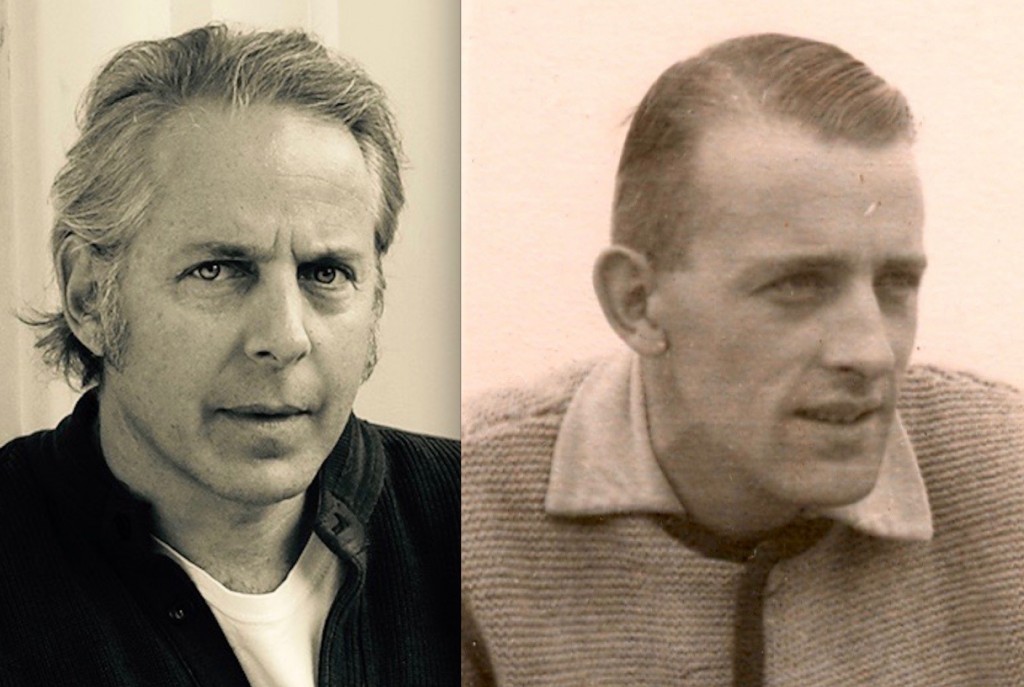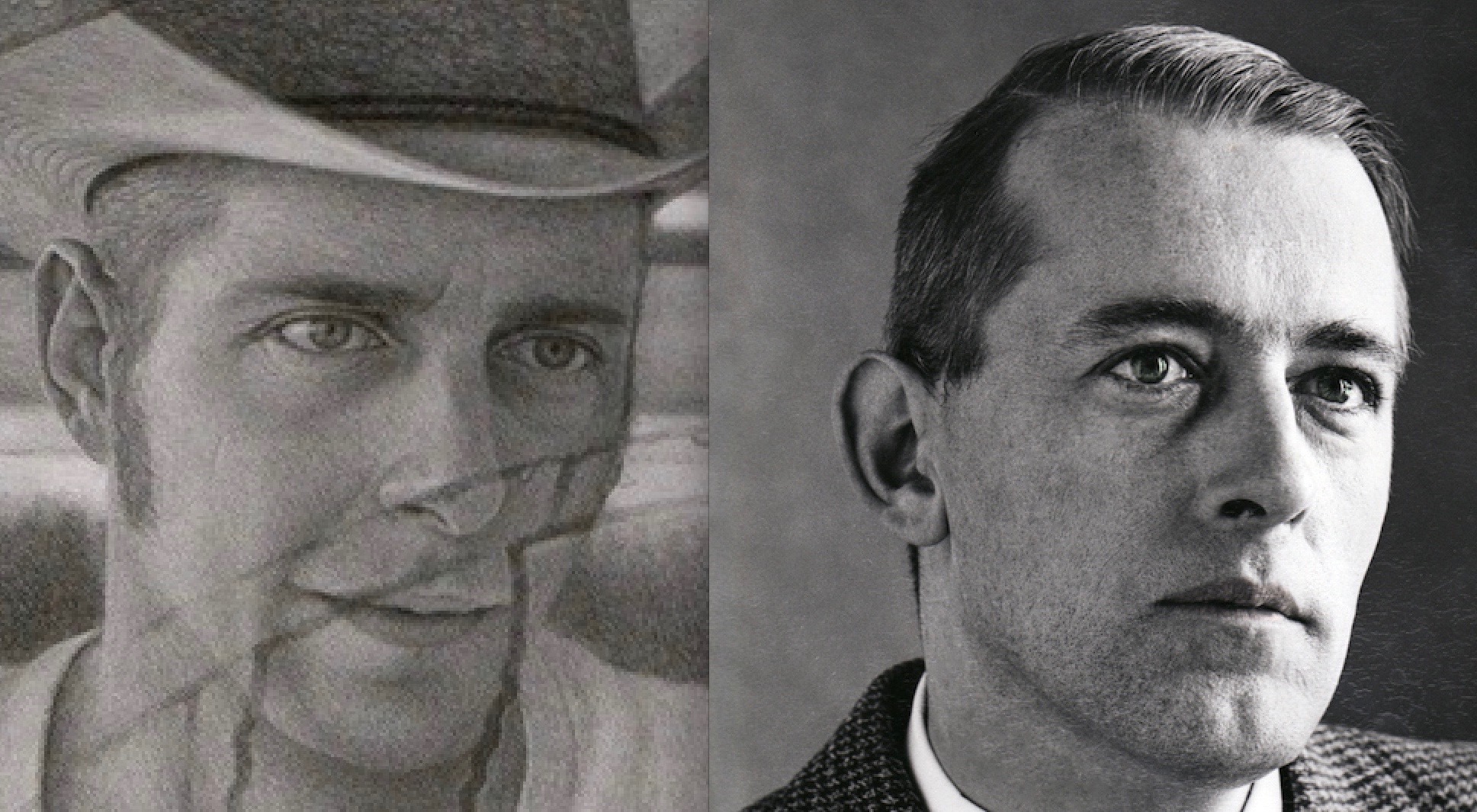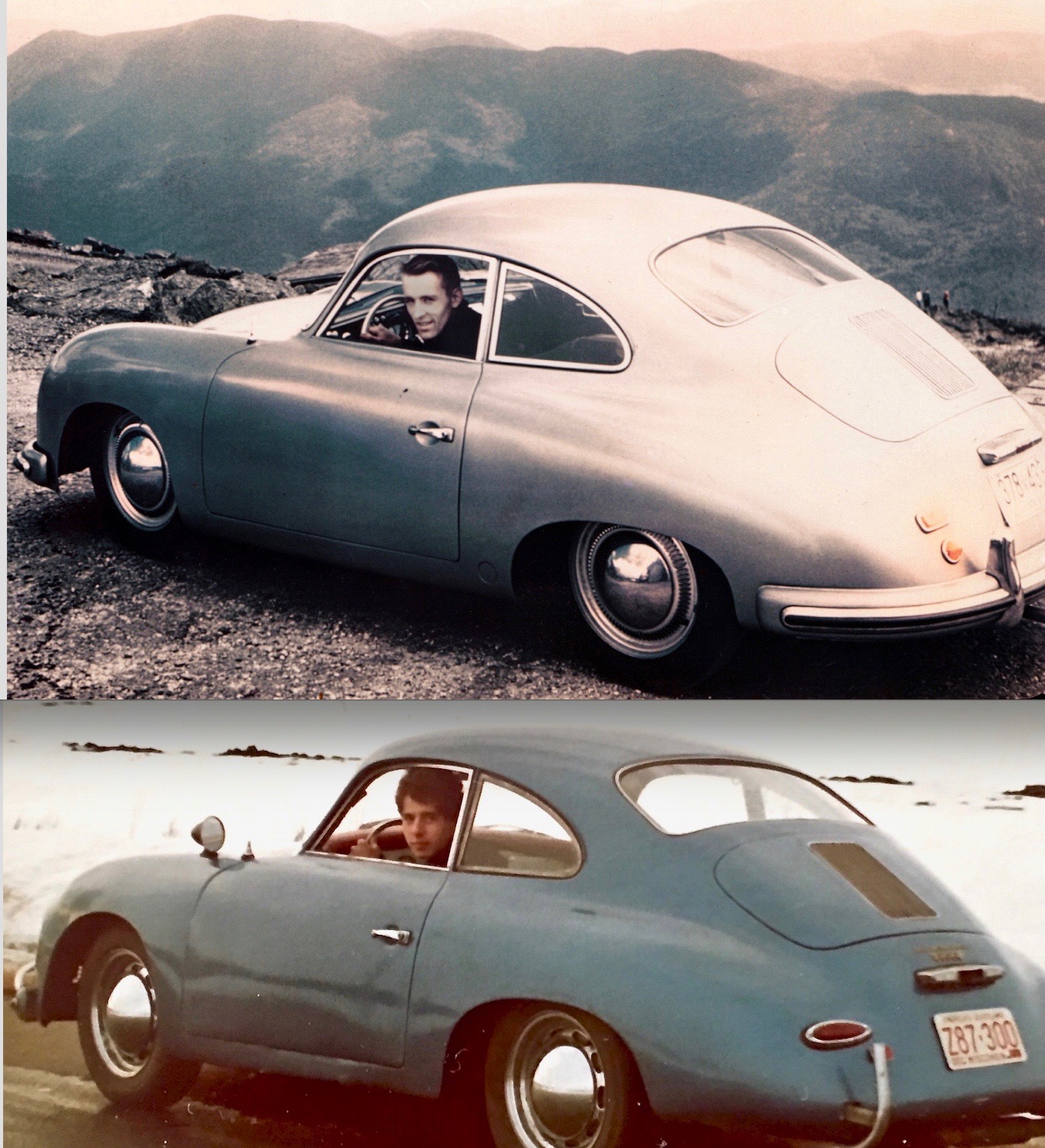 In 1951 an unknown Canadian was beaten in a hill climb by a rich Austrian by the name of Max Hoffman. Hoffman would go on to become part of the Porsche legend and amass a great fortune. Marshall S. Green would remain impoverished his entire life, own the first Porsche in Canada, patent 13 inventions for others, drink too much, become national model airplane champion, and raise one son in an unconventional manner. He would die alone in 1982. Two months later his great friend—also Canadian, model airplane champion, heavy drinker, unsung sports hero, brilliant mathematician, and sports car enthusiast—Sam Stallard would also die alone and impoverished, he as well having raised one son in an unconventional manner. This movie is dedicated to these two fathers by their sons. Cheers, dads. You are not forgotten after all!
Below is a photoshop mockup representing the two identical 1955 356 Porsche Continental Carreras that have been envisioned and articulated by Eric Green and will be finished by the legendary QC and DK, then driven across the county as a conceptual art piece documented by Animal Media in honor of our fathers.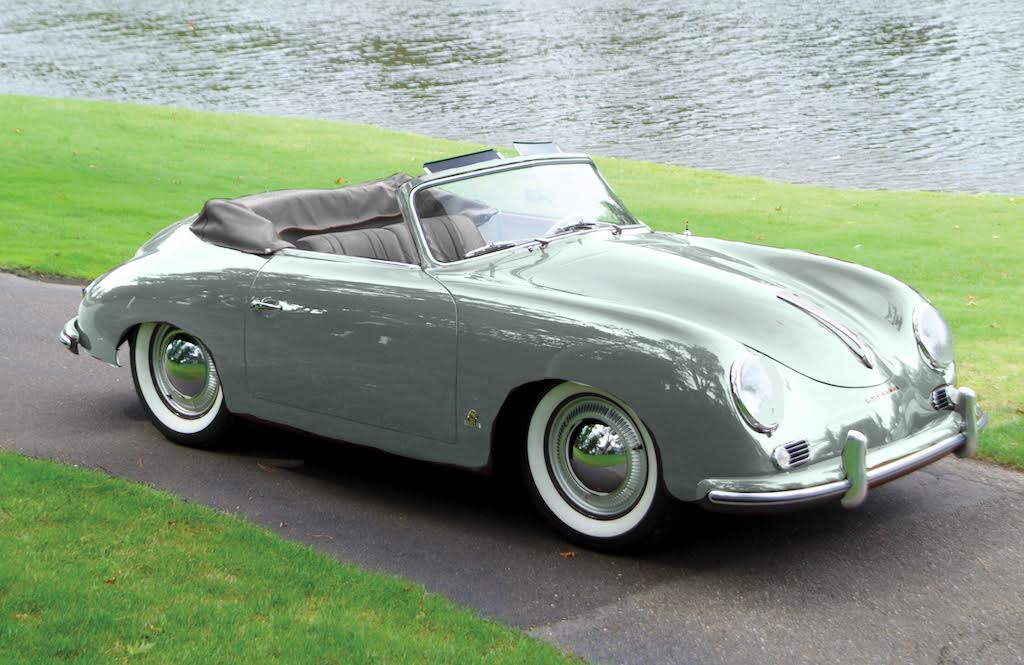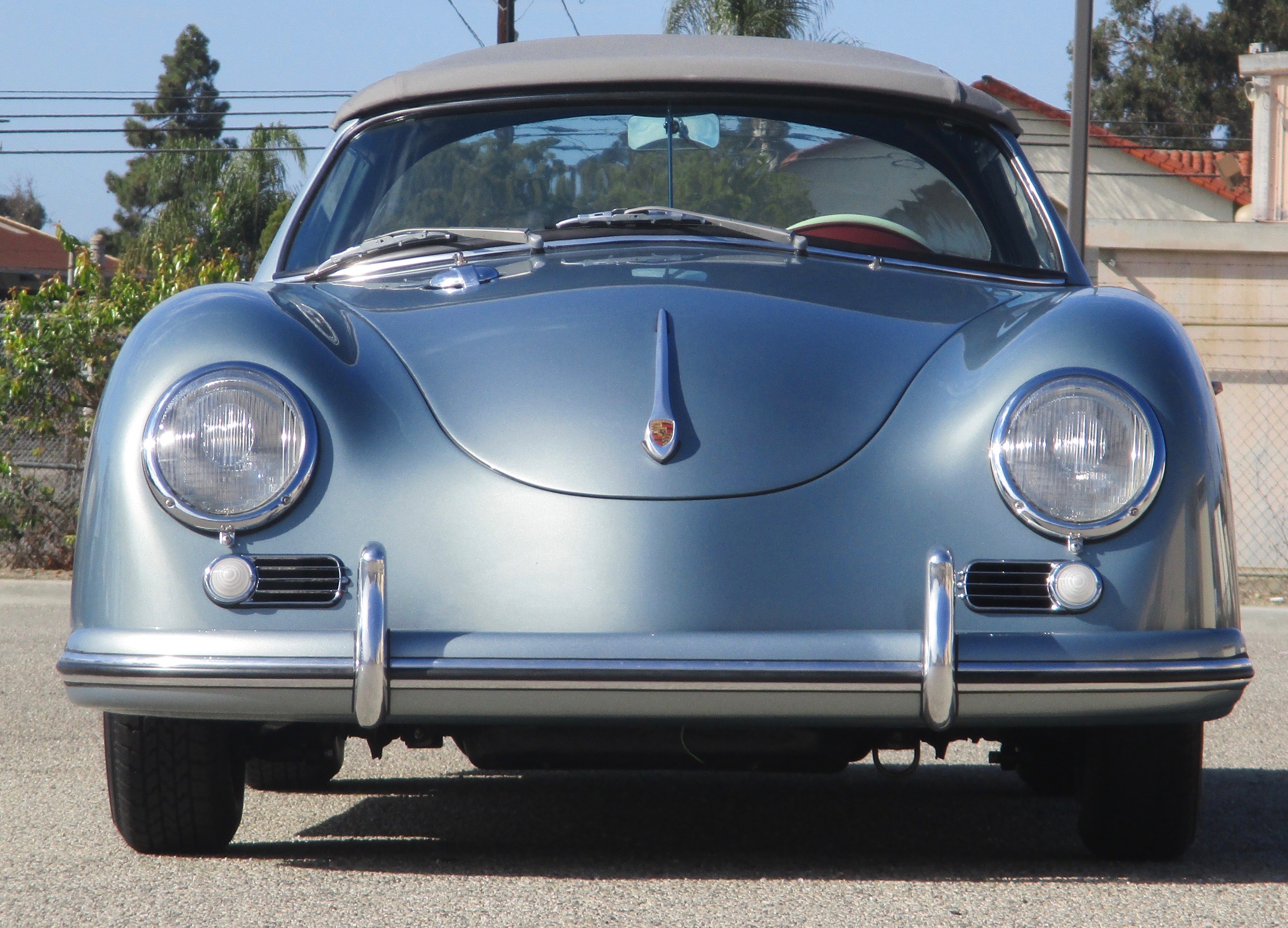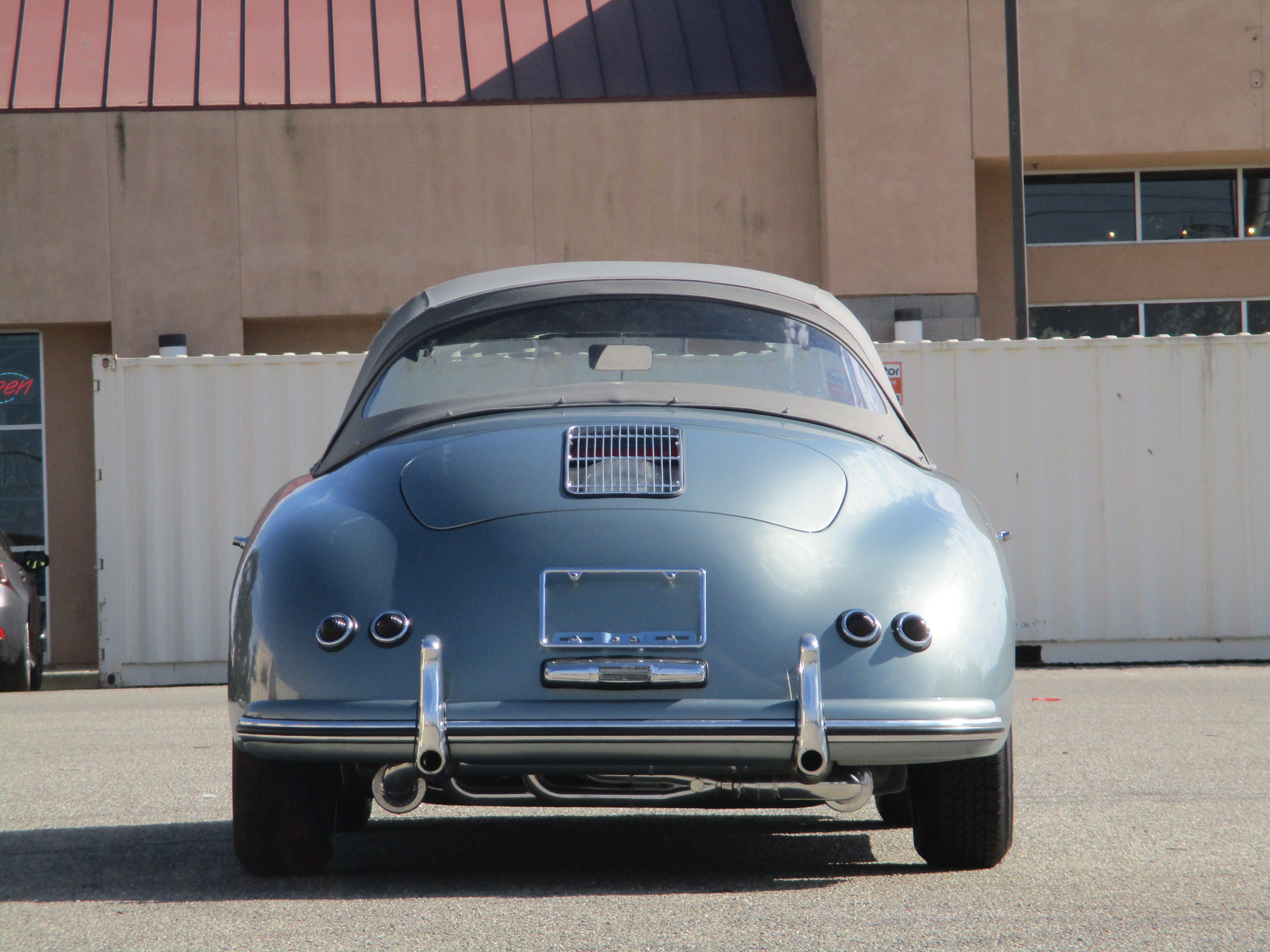 The actual car on November  15th 2017 in Ventura, California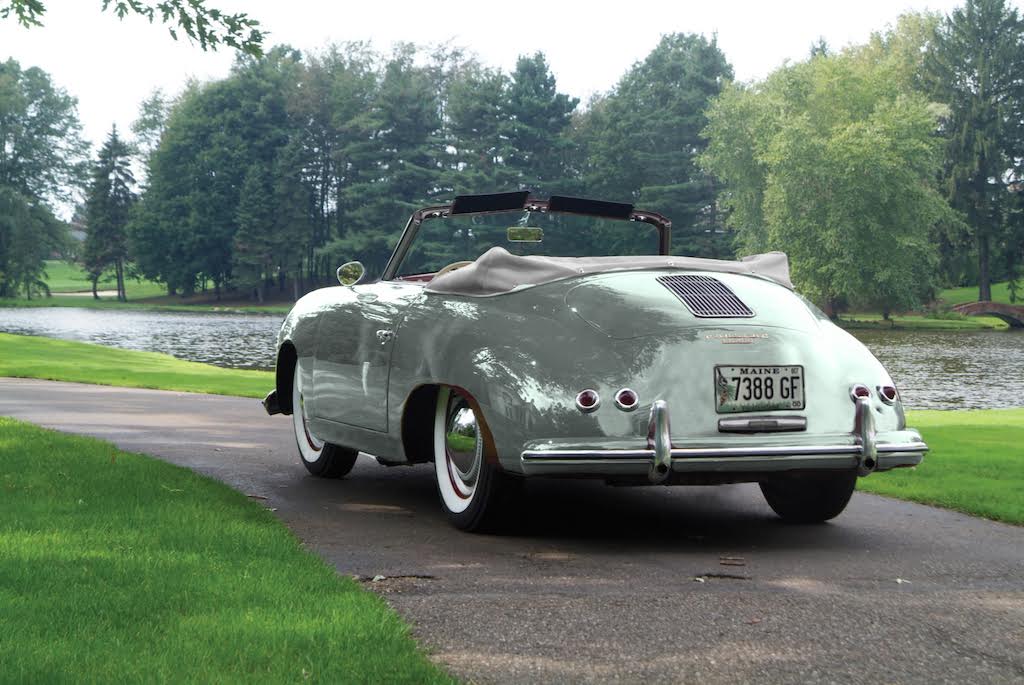 The color of the bodies will be quantum green, which is a metalized custom version of the 1954 Porsche color radium green.  The cars will have full 911 disk brakes, rack and pinion steering, and be powered by air-cooled 142 h.p. horizontally opposed 4s, similar to the 2-liter Carrera engine, sounding like a racing 1960 718 Porsche Spyder.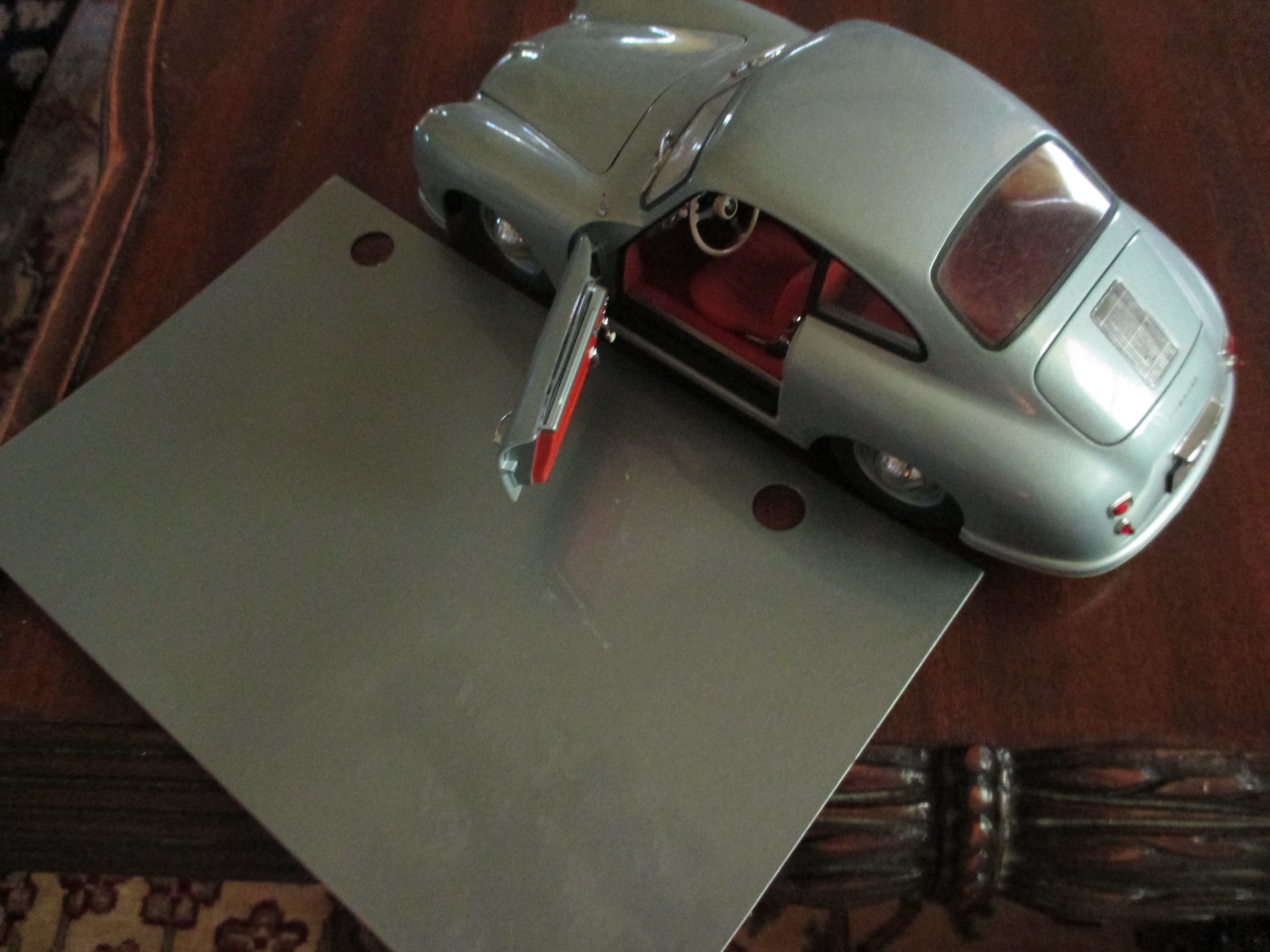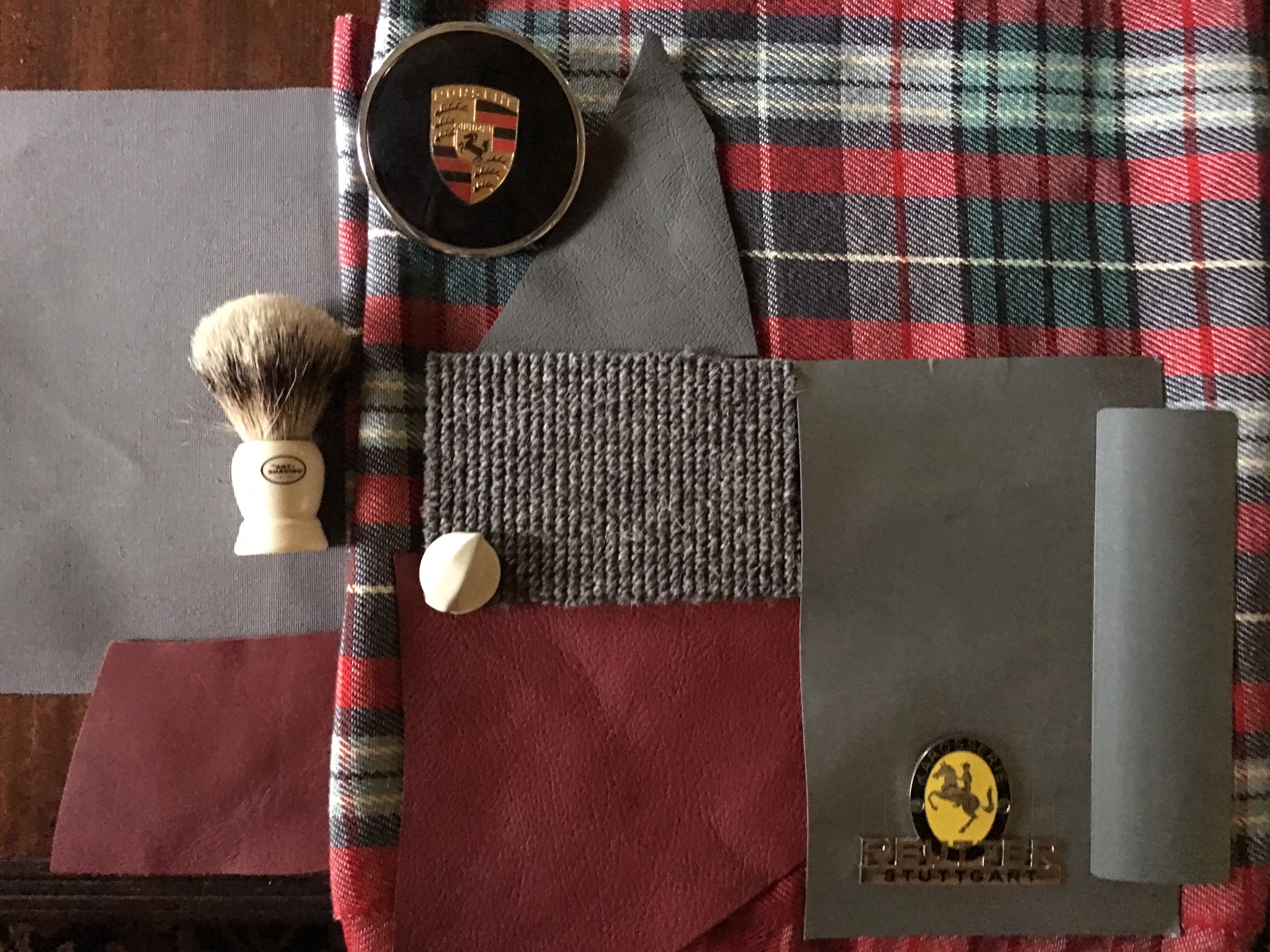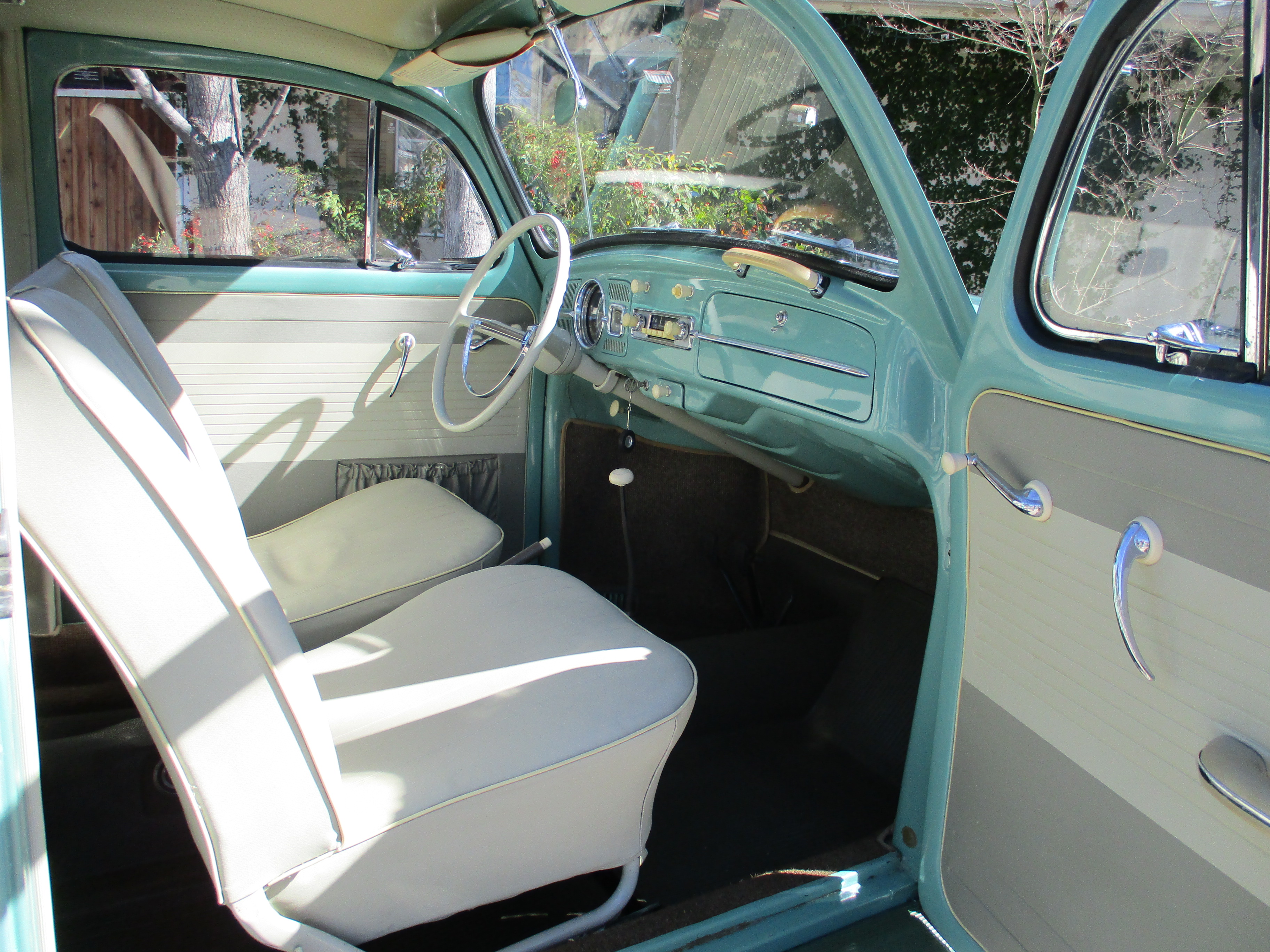 1963 (the year the lovely unrivaled Cleopatra VW bug was born) father and son in Middletown, Ohio for just the one year away from the north country: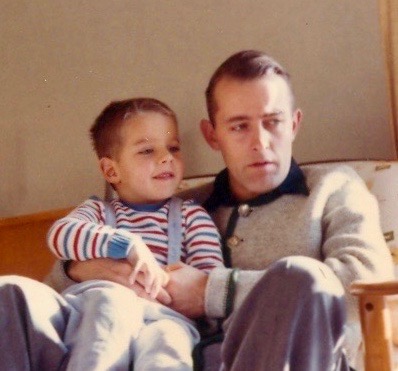 And in Sackets Harbor, New York where my dad met Sam Stallard.  He had loan of a boat called the Cruel Stepmother and my mother and I bailed madly the entire time to keep her floating.  A real delight.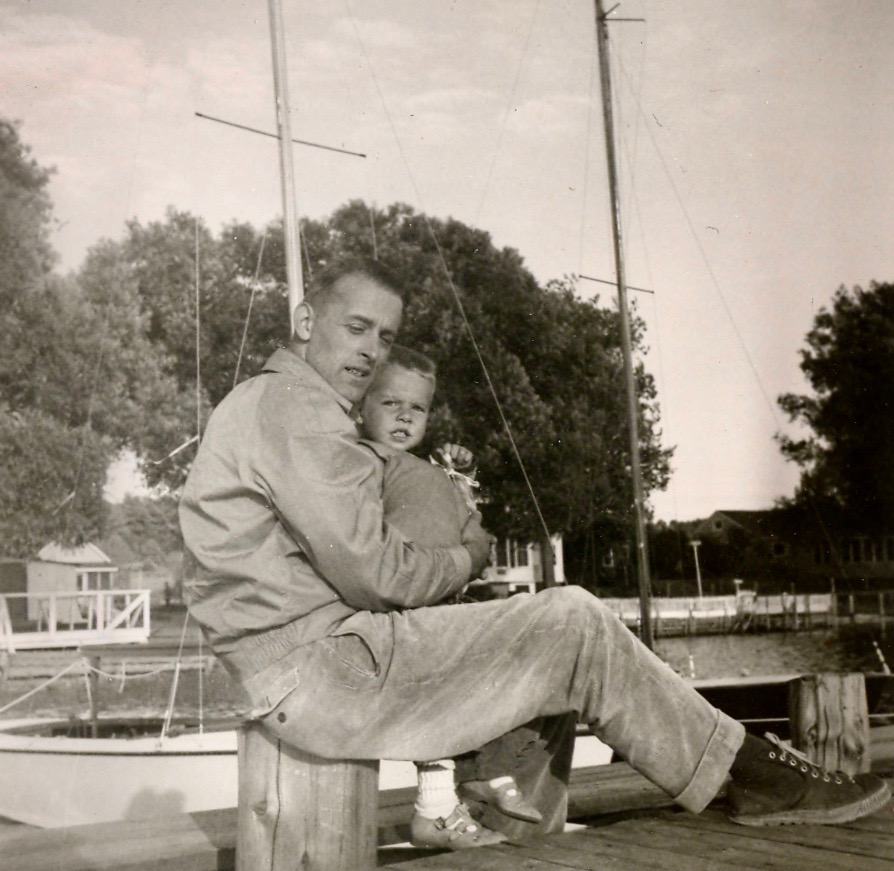 And Marshall reading a Road and Track (1958?) on at the Appleton's Queen Anne in the glassed-in front porch room.  I so remember the smell of that room.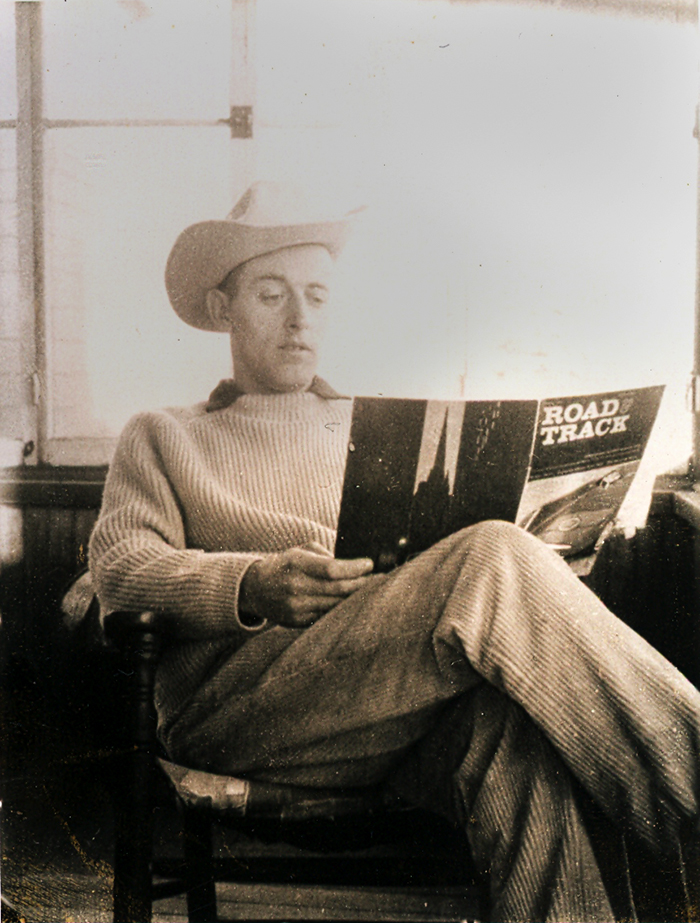 Thinking of early Road and Track, Jim Sitz gave me kind permission to post this photo.  As an artist, it may well be my favorite racing photo of all time.  As a racing fan, it might be my favorite photo of all time.  It is of course Fangio in a Ferrari at Sebring in the year I was born.  The mind-bender is that Jim was only 17 years old when he took the photo.  Phil Hill had convinced him to leave California and take the trip.  How cool is that?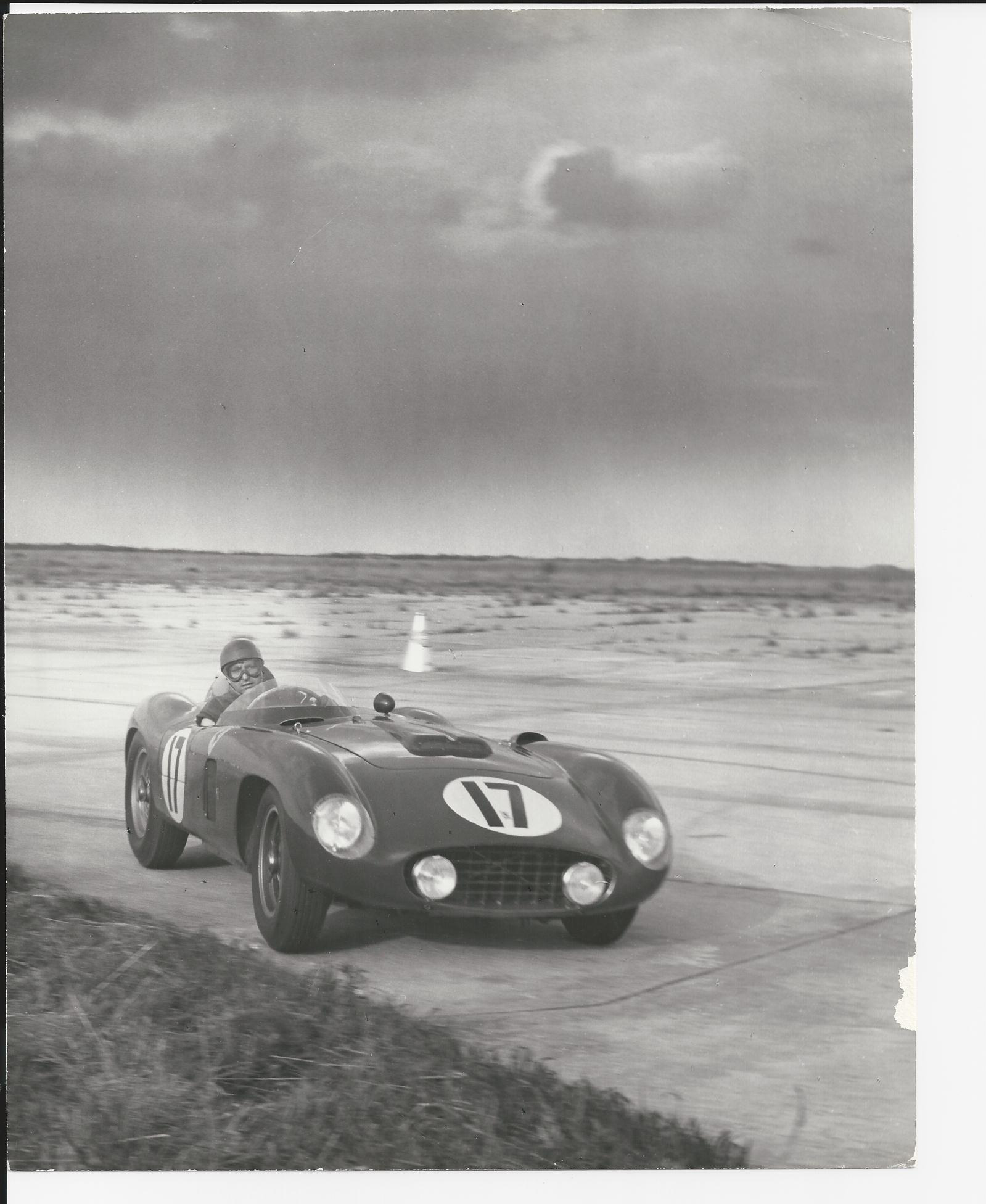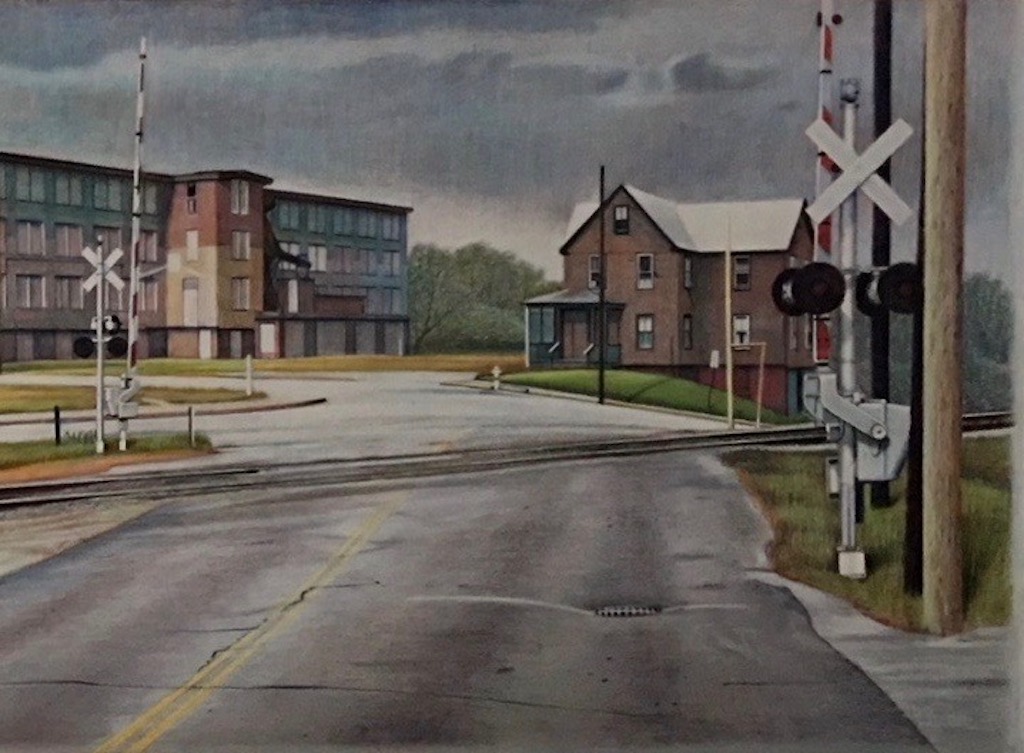 The author liked Jim's photo so much, he copied the sky in his latest drawing titled: Mirrored Landscape for Edward Hopper.  This is a detail.  For entire image go to Behance.net.
https://www.behance.net/user/?username=EricGreen
And here is Jim in 1965 at Willow Springs Raceway, a wonderful track through yellow grass where I have watched some great races.  Below that is a detail of a Jim Sitz photograph taken of Bonnier in a BRM in 1960.  Look at that light, last moment of F1 practice for the day.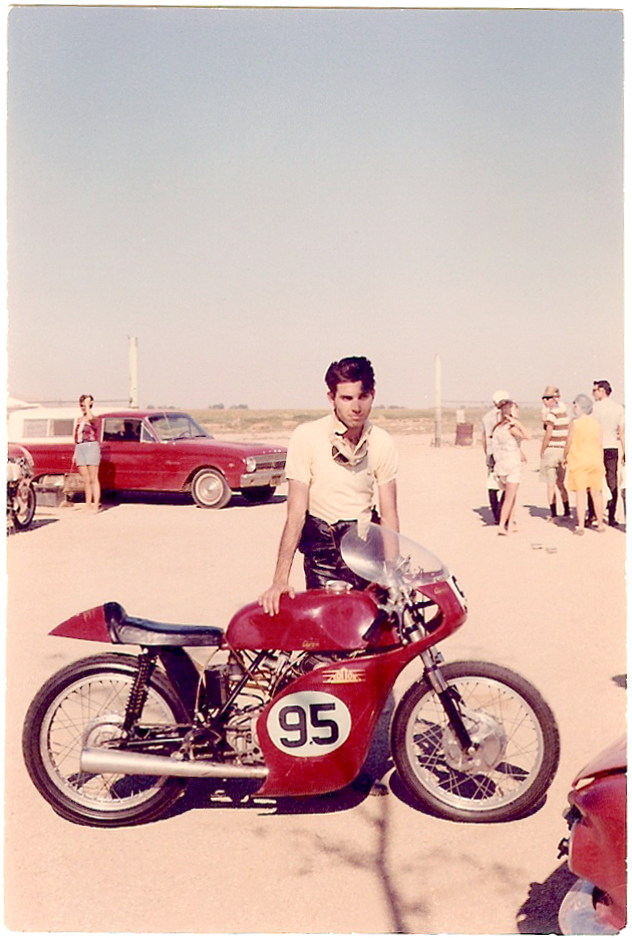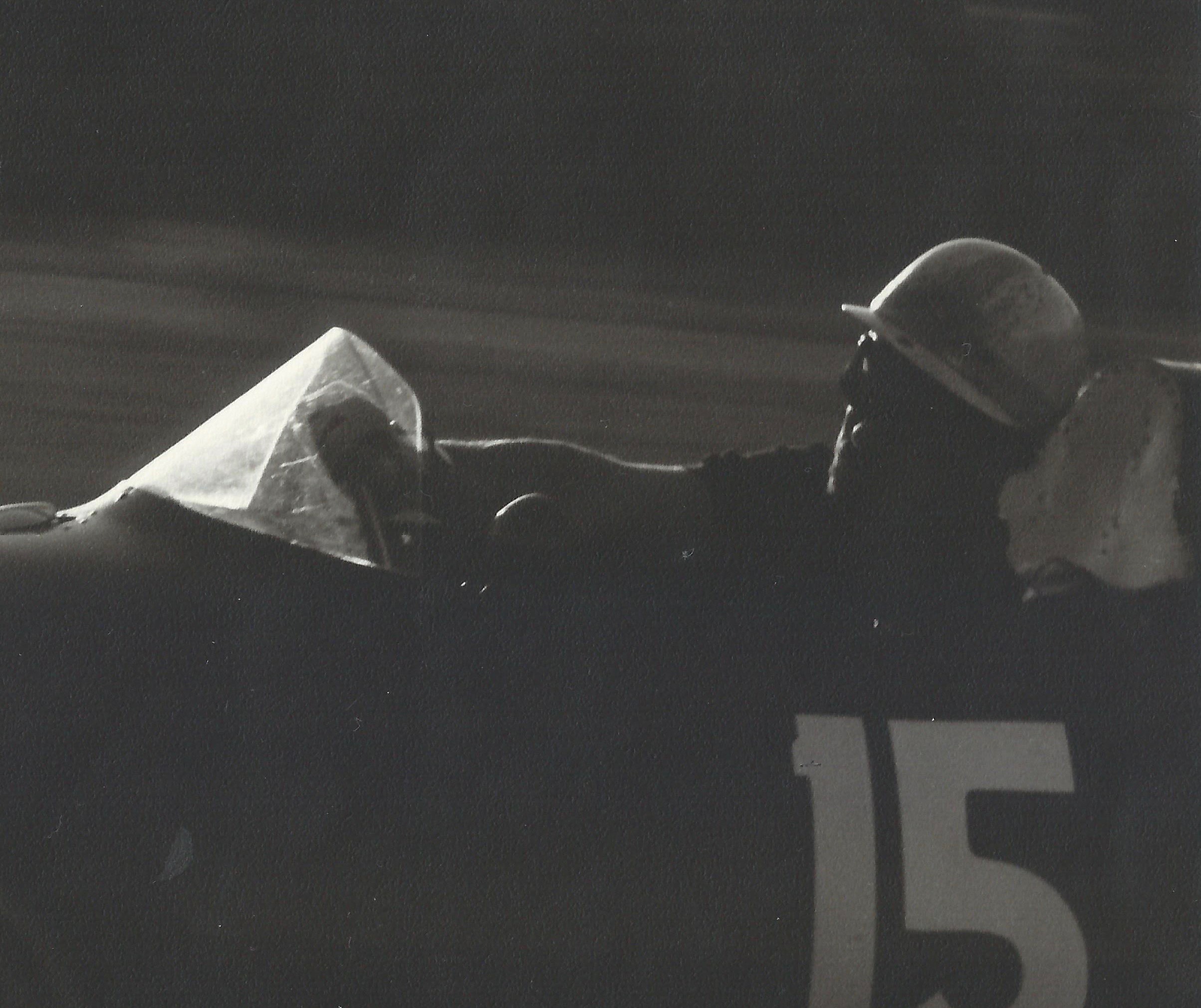 This image seems to say everything about that era without words although I could write a thousand.  The isolation, remoteness, poetry so remind me of my father.