My father in the gorgeous 356 coupe at the top of Mount Equinox, Vermont in 1952. I've tried to channel that color as much as possible in my build.
I am searching for ANY information on this car.  The vin number was 11560.  It was the first Porsche in Canada and the 8th 356 in N. America.  It was NOT purchased through Hoffman but directly from Ferry Porsche.  It was a specially prepared racer with 1500S engine and aluminum doors, hood, and engine lid.  Blue leather and corduroy interior.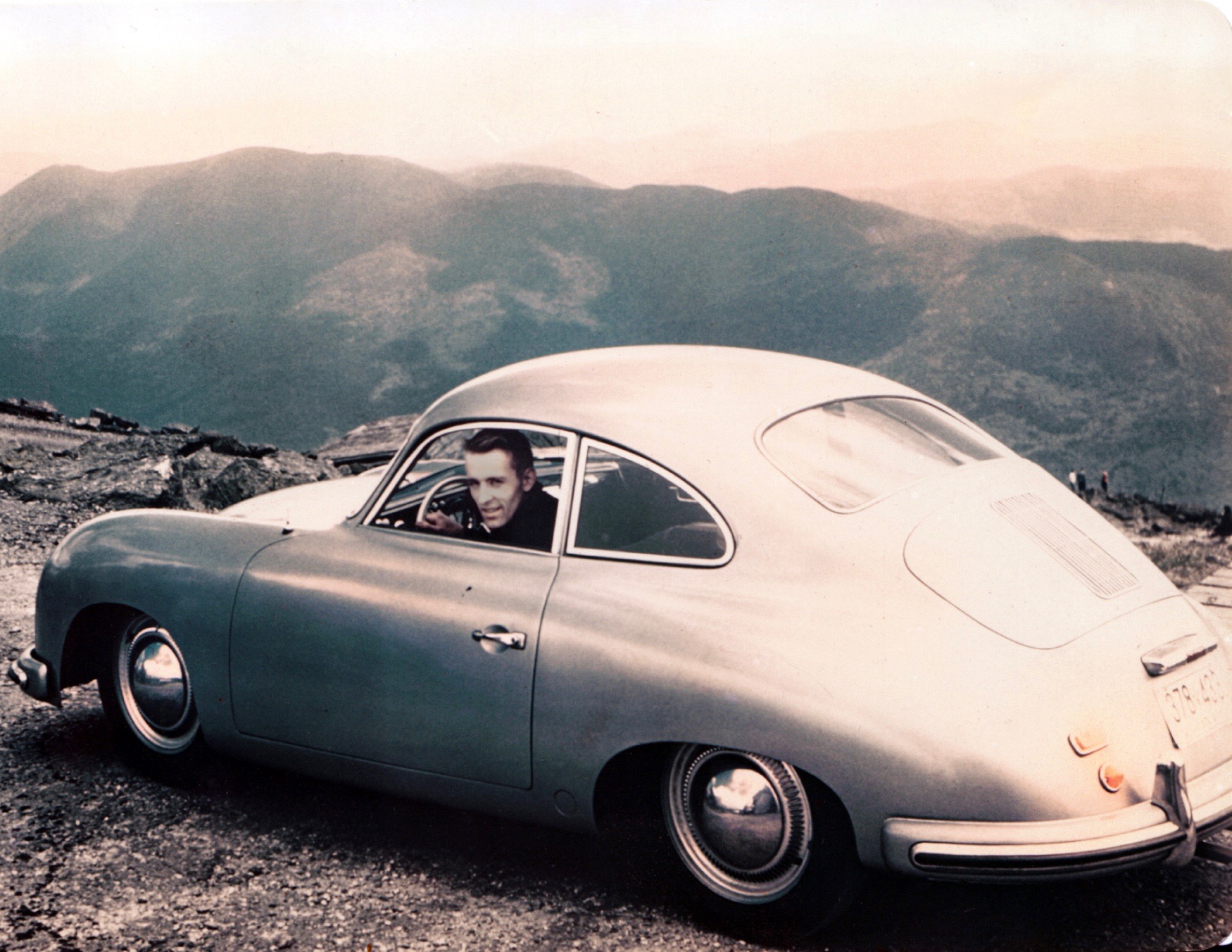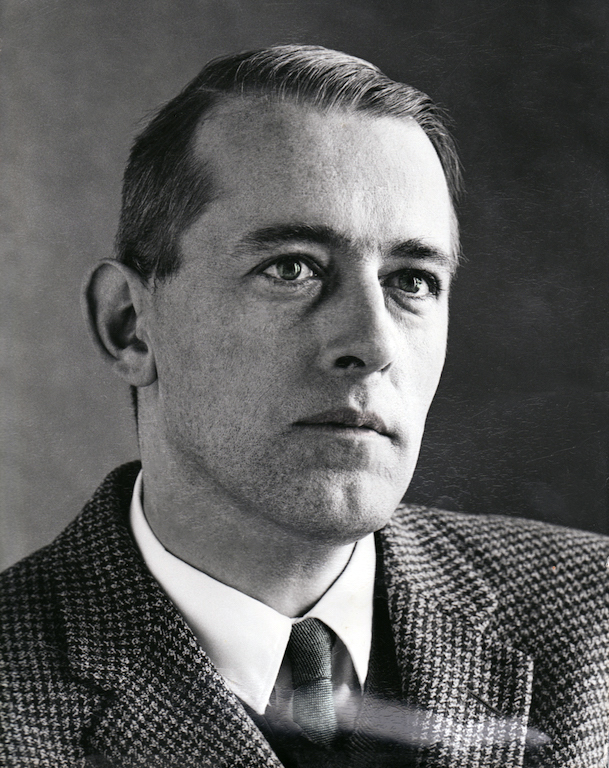 Marshall Smith Green, 1925-1982, Scots Irish Maritime Canadian
I shot an arrow into the air,
It fell to earth, I knew not where;
For, so swiftly it flew, the sight
Could not follow it in its flight.
I breathed a song into the air,
It fell to earth, I knew not where;
For who has sight so keen and strong,
That it can follow the flight of song?
Long, long afterward, in an oak
I found the arrow, still unbroke;
And the song, from beginning to end,
I found again in the heart of a friend.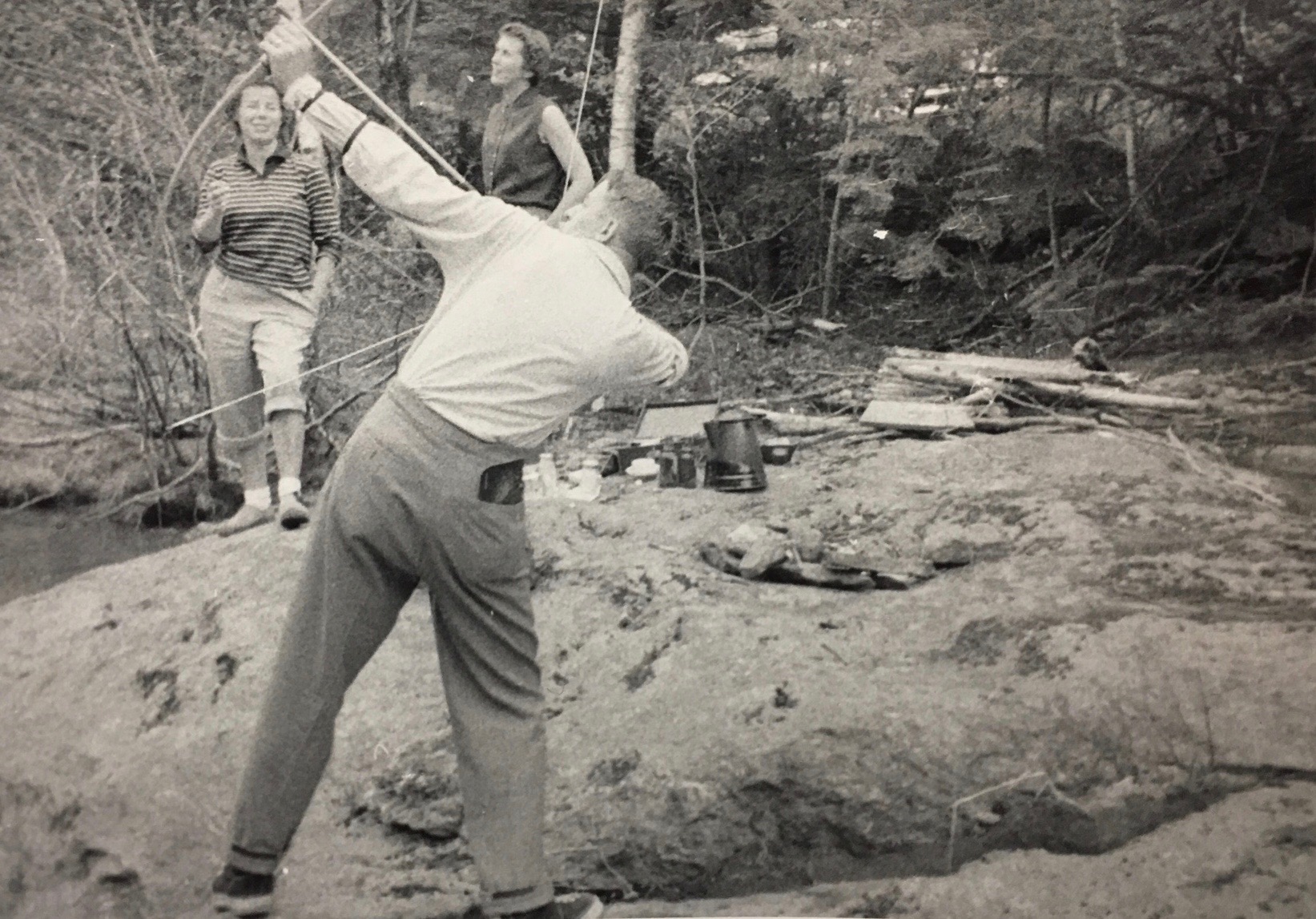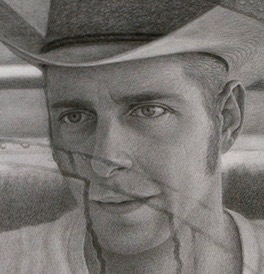 Detail from a drawing by the artist of the artist.  My father above with self-made bow, my mother behind, my godmother, Ellie Appleton, right.  Gorham, NH.