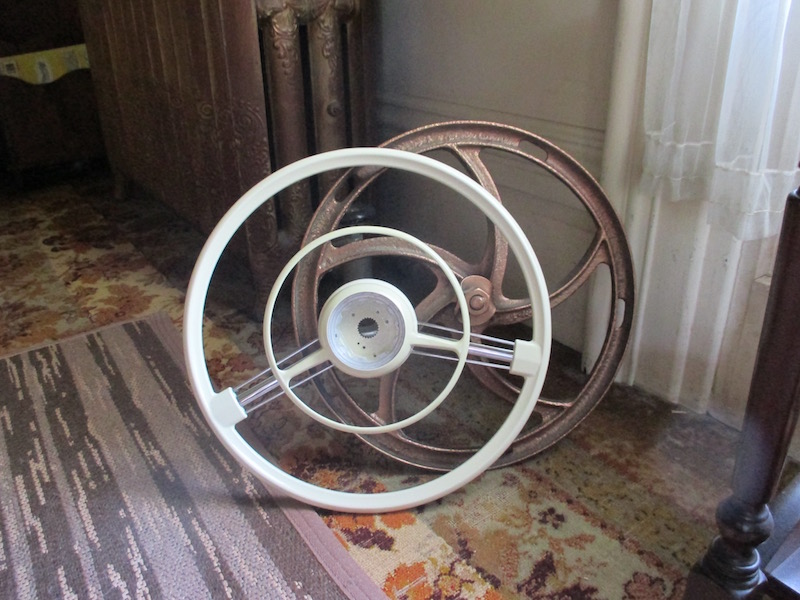 A poem from my book Service Manual for Melancholiacs published in 1997 by the Doctor True House Press:
HEAT
Something about this heat
Makes me want to drive down
Streets in Chicago or Detroit and
Listen to Al Green, loud, the best of,
Those songs, loud in the heat with
All the windows cranked down and
No AC, just that dusty sticky
Summer wind, the sky chalky as dried clay
And the asphalt and cement—mean
In the dull sunlight.
You think of wanting rain, but
don't want to give it up yet.
And we'll find the last great
Cocktail lounge—dark and hot—with a
Horseshoe-shaped bar and a bar back:
Mirror and pink neon, and we'll drink
Gin with tonic, all those distilled
Botanicals, and the glasses will
Sweat insanely . . . and we'll
Play soul music on the jukebox
Glittering with multi-colored
Lights and the gin
Thinning our blood.
Man, I don't want a car with decals
I want chrome, lots of chrome.
Writing poems is pretty much a thankless task as even Keats knew only too well.  The better the poems the less they are recognized as wonderful in their own time.  It's the usual story.  But then, the poet gets something like this!  Thank you Lee Turner from the center of my poet's frail heart.
"Three Thumbs Up! We all loved the poem. Takes me back to the mid eighties cruisin the streets of Detroit in Jeff's 1976 Eldorado convertible. God that car was Immense! I don't think I have ever been in another car that felt so big, it seemed like two and a half car lengths to the front bumper when you were driving it. Hit the gas and the 510 cubic inch motor would start churning and that long hood would raise up in front of you, it was just like accelerating in a boat with the front coming up until you get up on plane. The bar, I've been there, outside of the old Clark street Caddy factory where Jeff worked watching a robot machine pistons all day. All the auto workers went there, check cashing in a barred room off to the side with a Samoan the size of a small house with a .45 in a shoulder holster and a shotgun leaning against the wall. Beautiful wood bar in front of me with one area dark and chewed up badly. Jeff saw me running my hand over the rough area and said matter of factly "shotgun blast", he pointed at the old tin ceiling which was perforated with many bullet holes and more shot gun patterns. 'They used to rent out an upstairs apartment until one of the tenants took a bullet in the leg from below'.
"For me the radio was playing the blues. The 'Famous Coachman' came on WDET radio at midnight. An oldtime Detroit Blues Legend he had a voice that only a lifetime of unfiltered cigarettes and whiskey can give you. The was no pasteurized white friendly blues, this was the real thing!"