Who can tell me about this photo?  Hints:  It's in New England.  My father, Marshall Green, is standing nervously behind the crowd with the cap on.  What a moment in time!  More rare photos of VERY early racing Porsches coming soon, so stay tuned.
Please click image for larger viewing.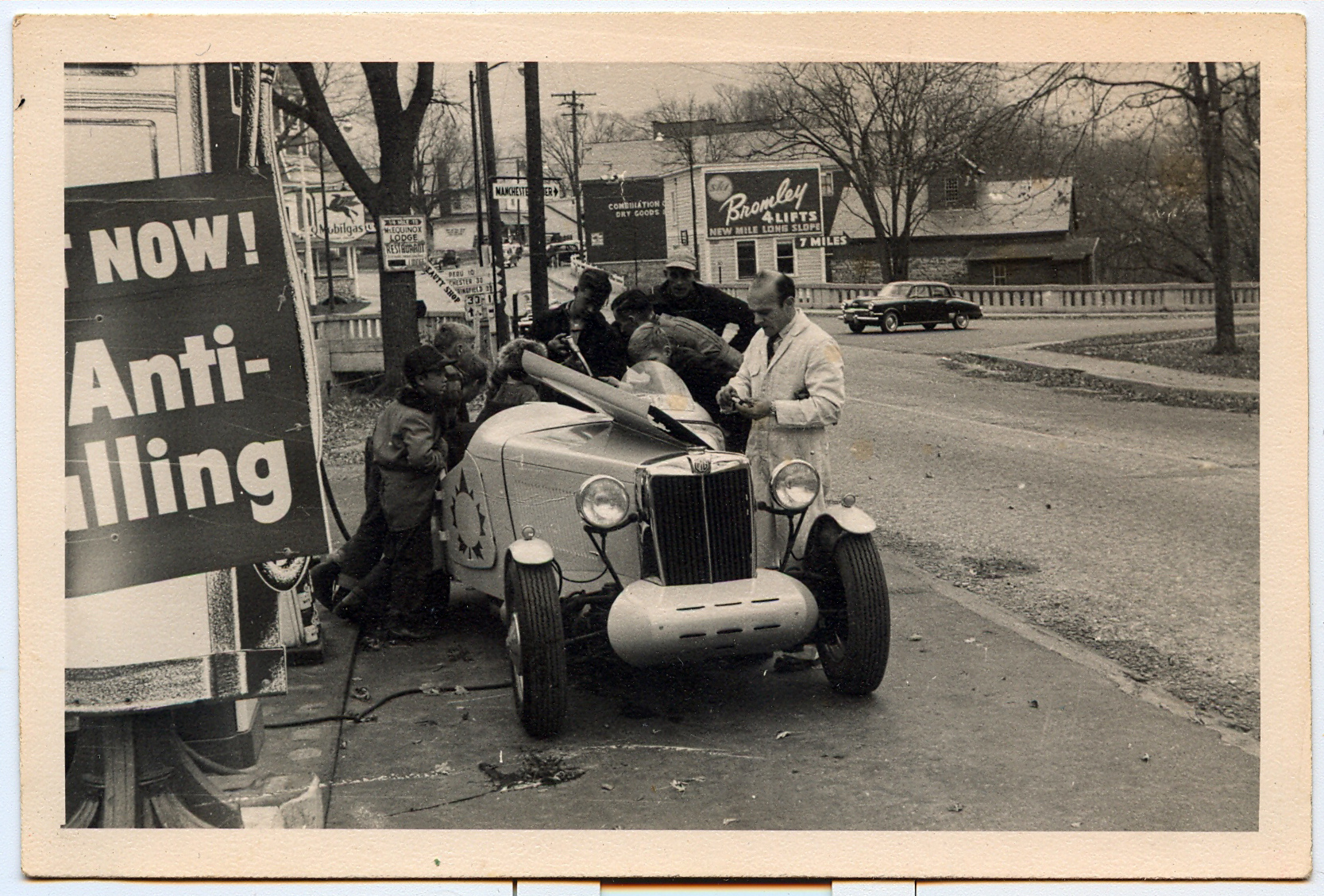 The above photo: The man in the white coat is Pennante, the Italian mechanic who my father sponsored when he raced for MG. Pennante made the first Ferrari V-12 engine by hand with Enzo in 1946. Look! He's wearing a black tie and the classic white Ferrari overalls. I didn't recognize him because he ALWAYS wore a pulled-back beret in every other photo. I realize now that he wore the beret to cover his baldness, which must've embarrassed him. I looked him up in Montreal with my dad in 1979. Very cool guy who still made his own wine and drove a mint 1965 Mustang through Montreal winters. I asked why the car didn't rust. Because he sprayed his used engine oil in every body panel and crevice.
And this photograph just because I love it.  I'm the little tike standing on his toes, and that's my mother, and Francis Appleton known to all as App, a northern New Hampshire legend.  An entire novel and hero onto himself.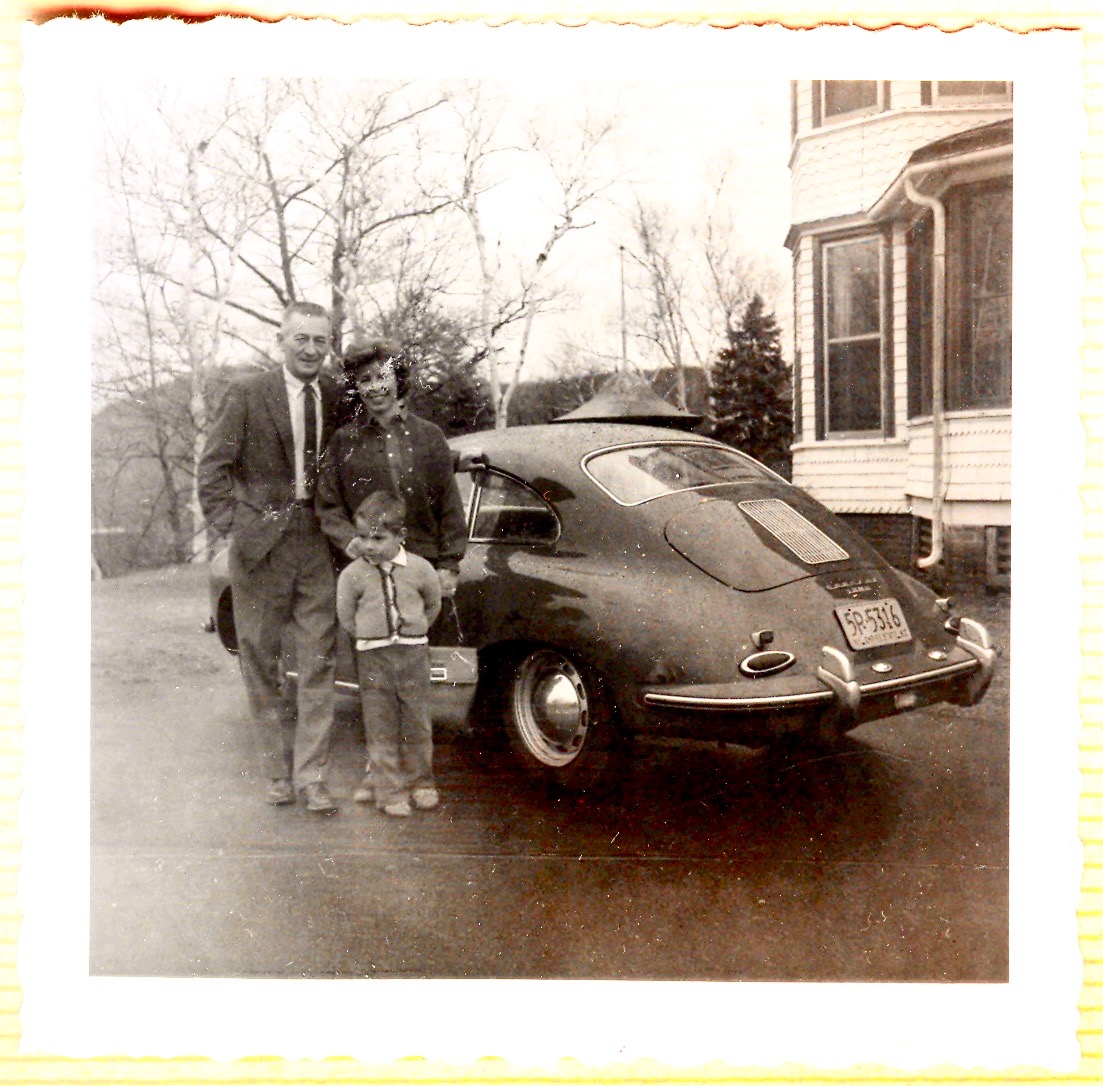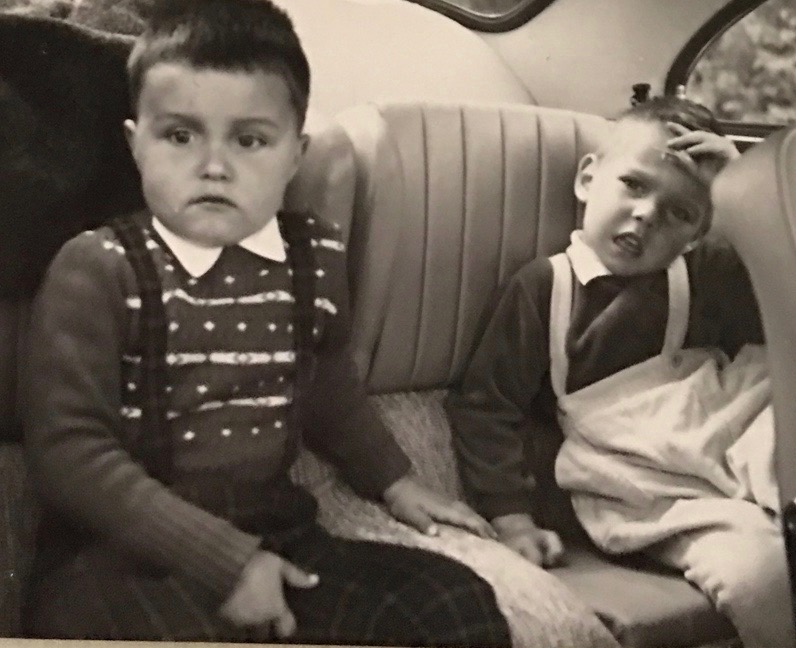 My cousin is (was) a bit of a prig.  He basically drove me nuts: "No, Eric, I am NEVER wrong."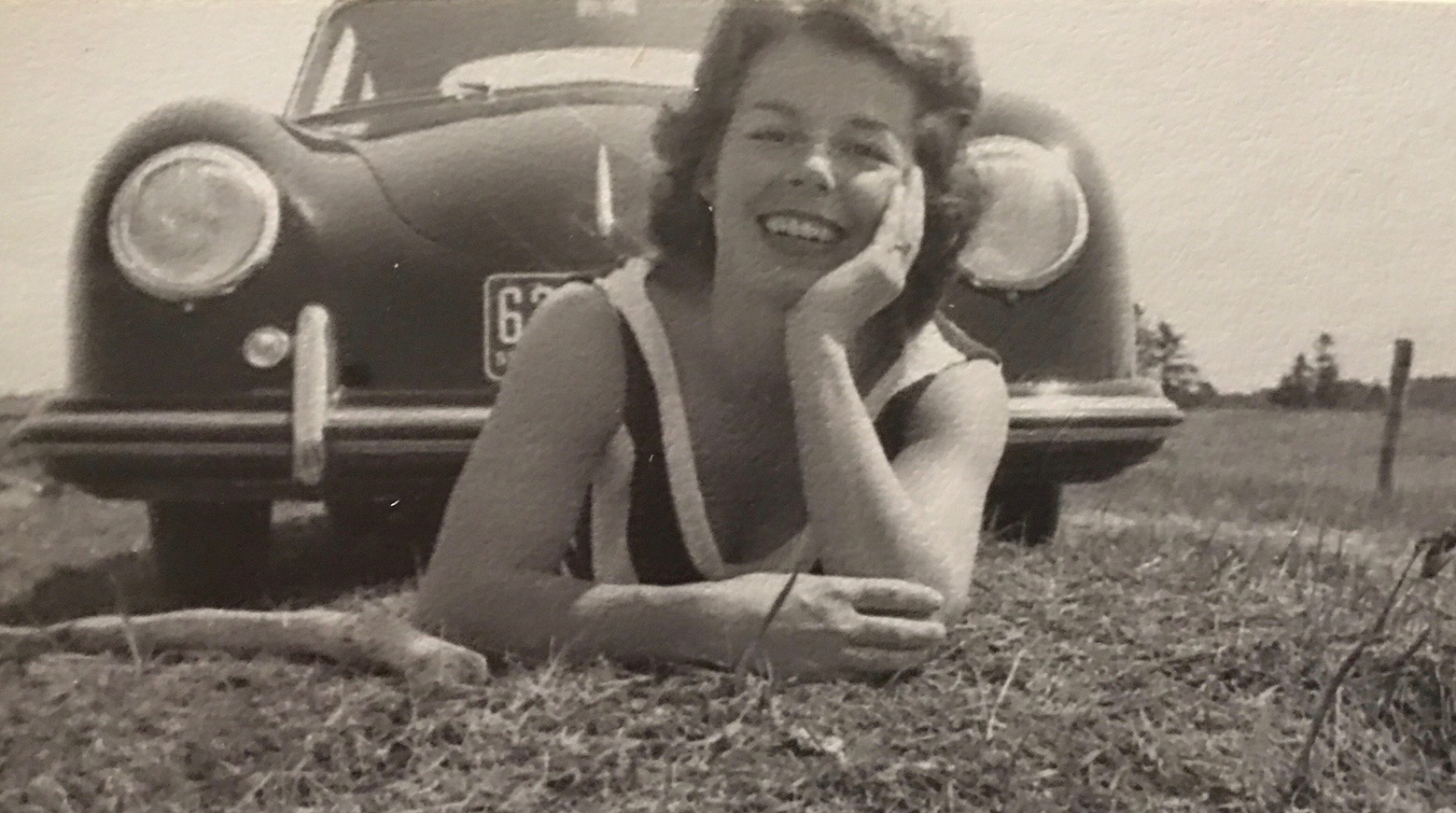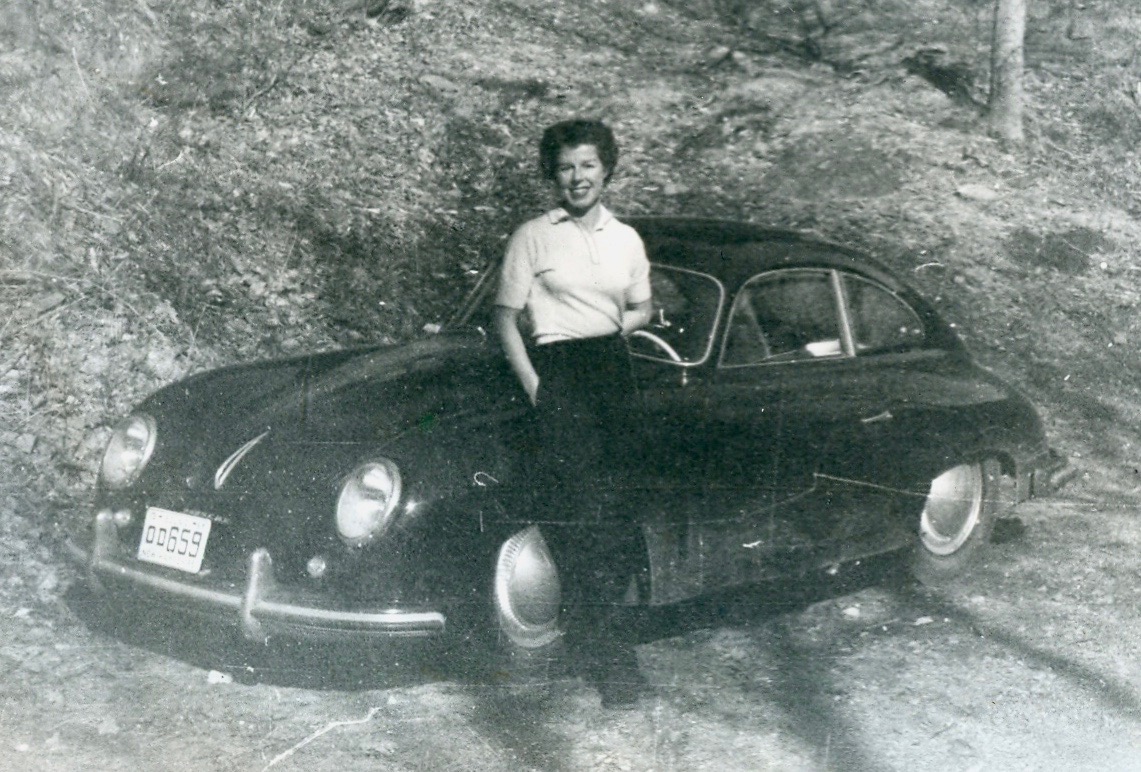 And my mother in probably 1954 after my father painted the 356 black.  Have never understood why.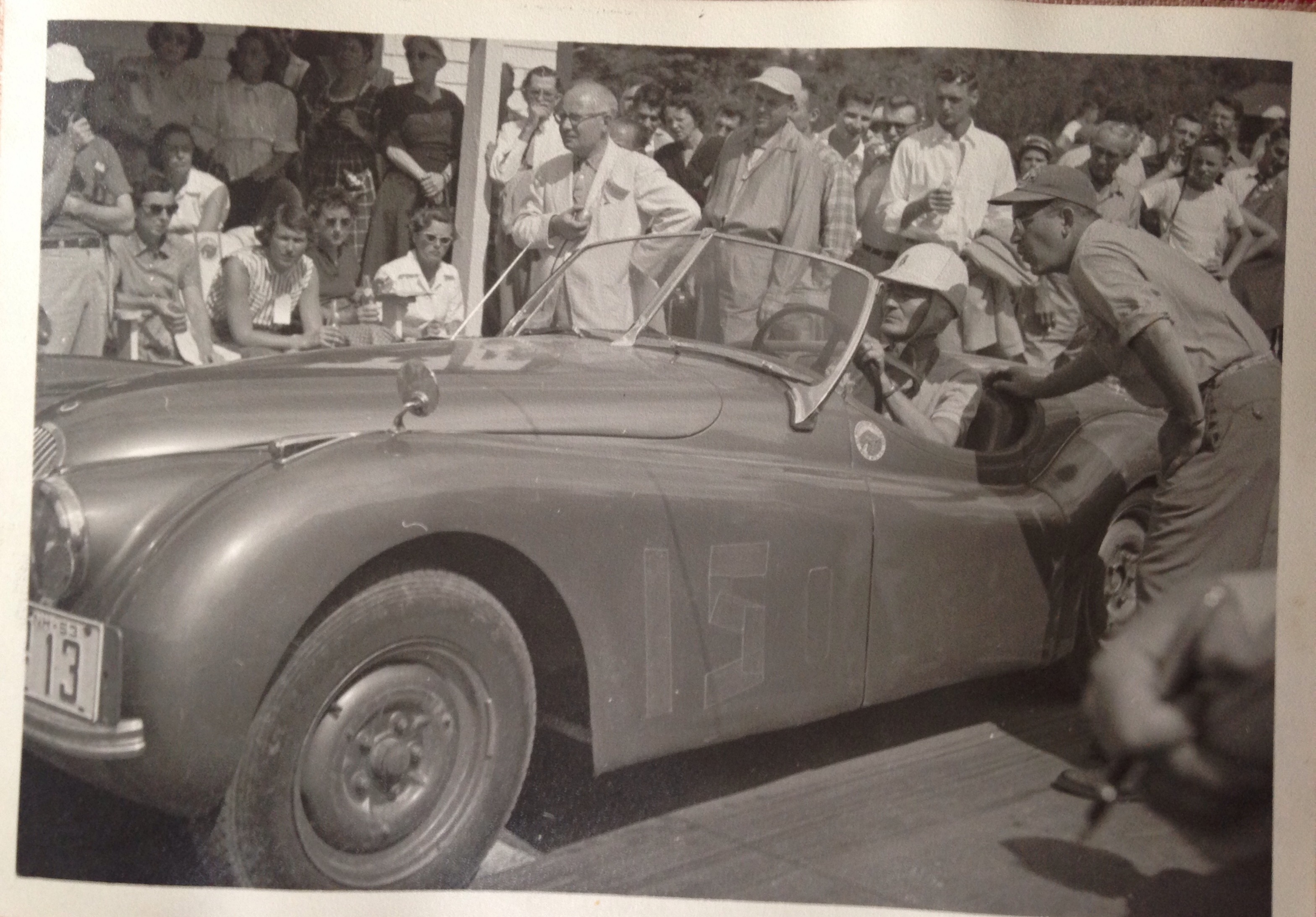 This is App about to charge up Mount Washington.  My godmother Ellie is to the left of the Jaguar fender mirror looking oddly calm since App usually crashed.  But of course this was 1953, so maybe it was his first try.
And who can tell me about this photo?  (Please know that these photos cannot be reproduced without my permission.  They were taken by my father and if I find them stolen, please glance at the movie page for picture of my lawyer.  The Horn will be sent!)
Obviously Marshall Green, but where and what is the car?  Around 1950.
[From Olivier Brun: It could be 0060, a 166 MM converted 195 by factory. At Watkins Glen Seneca cup, owner Briggs Cunningham, driver John Fitch. This car start at Le Mans in 1950, N°25 Sommer/Serafini, dnf.]
I know Briggs took the photo because otherwise my father's hand would NEVER have been on the car.  My father was far too respectful of machines to ever touch one without permission.  Aa a cool aside, the car was blue.  The first Ferrari Phil Hill raced was also blue.  Oddly, now it looks blue to me in the B&W photo although before it had appeared to be red.  The mind!
My father's favorite car.  Scroll way down to see an original brochure.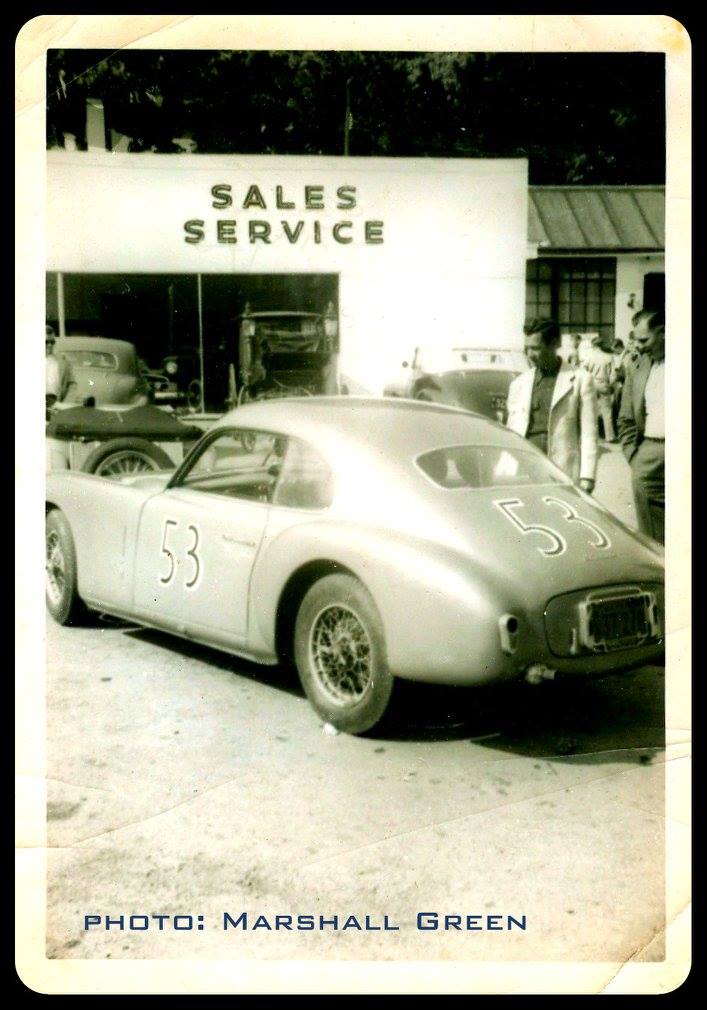 Can you spot my father?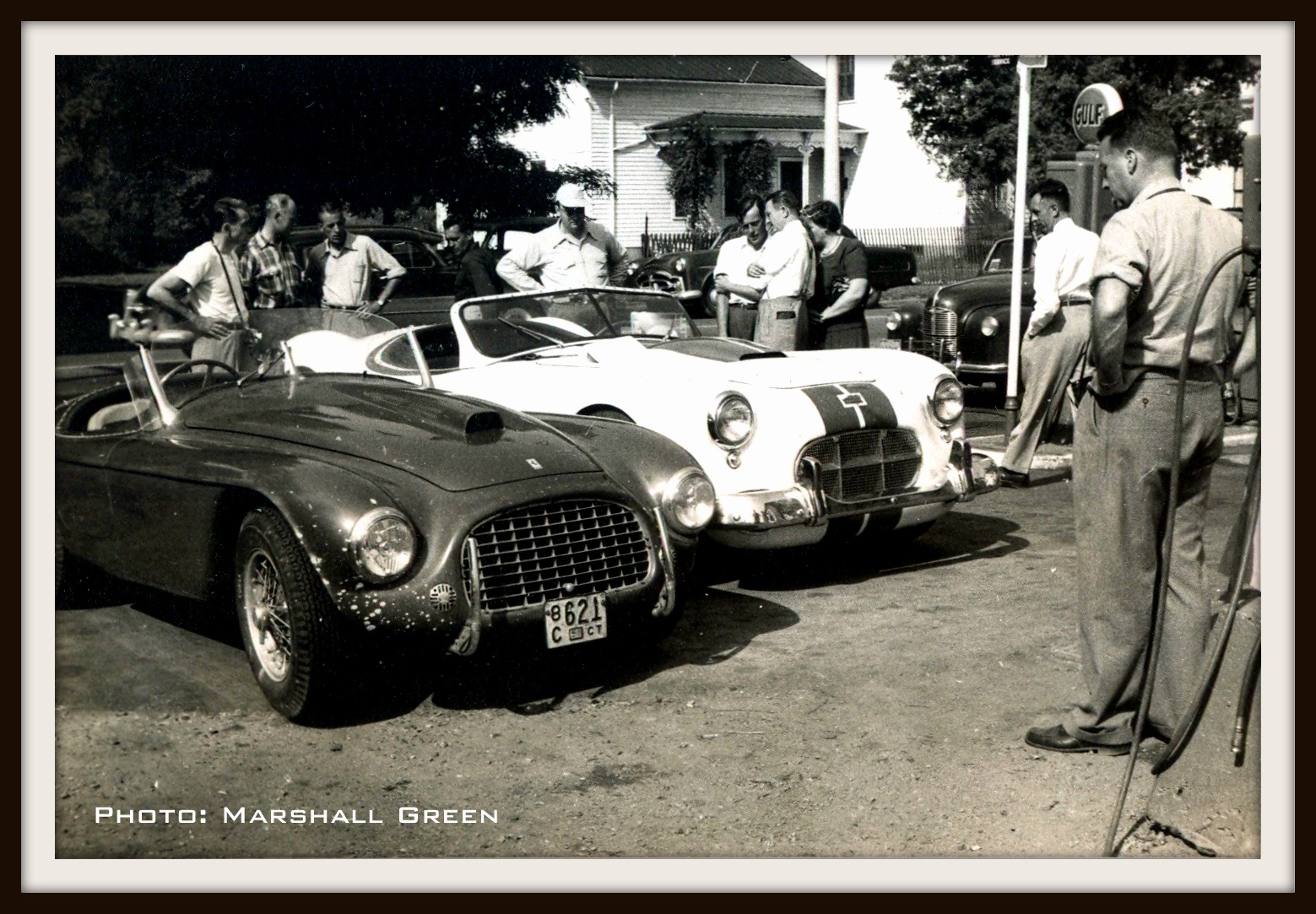 Bill Spear's Ferrari 166 Touring Barchetta, driven by Steve Lansing. One of the three Cunningham C2-Rs. Elkhart Lake 1951.  Huge thanks to M. Lynch for this caption!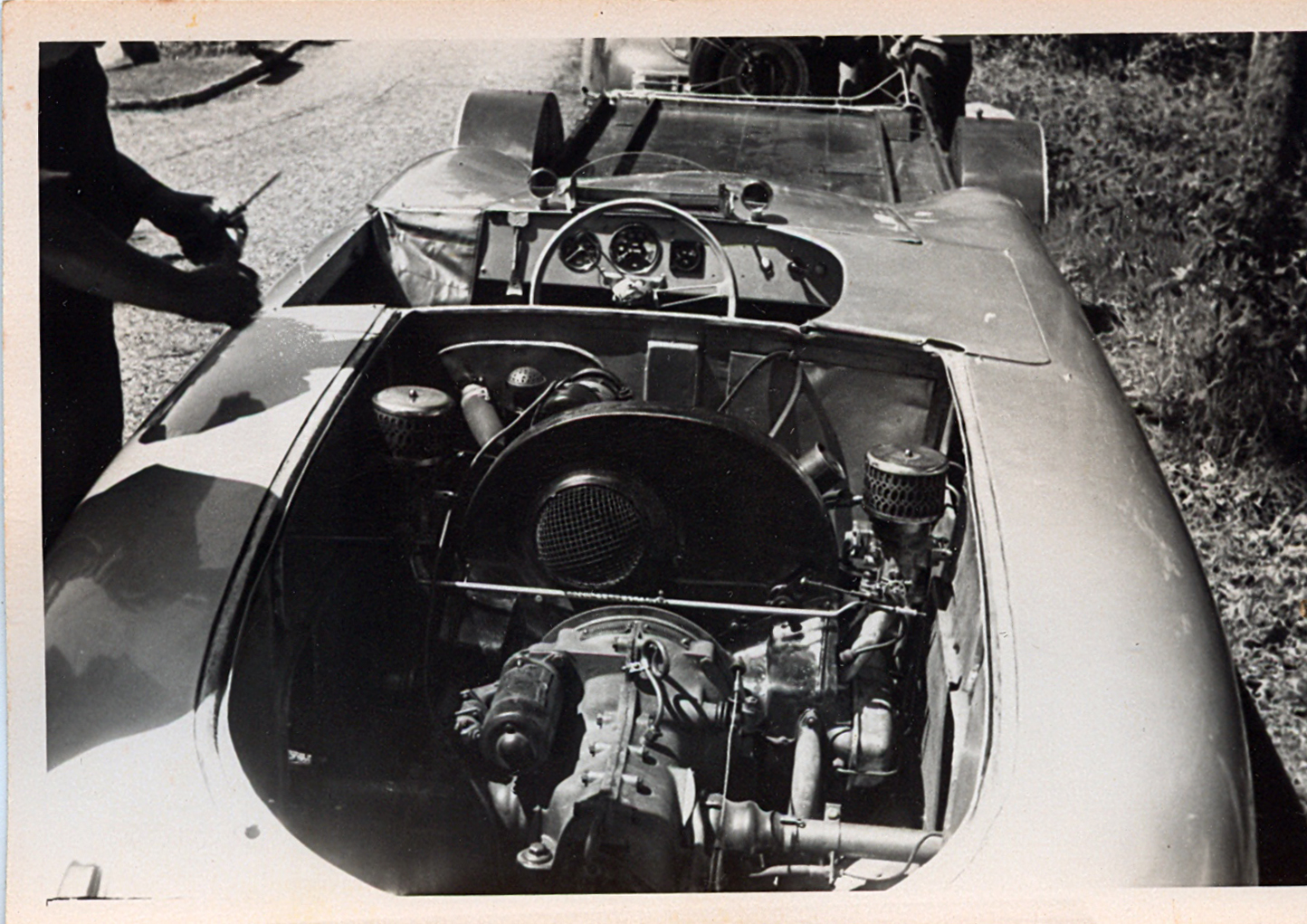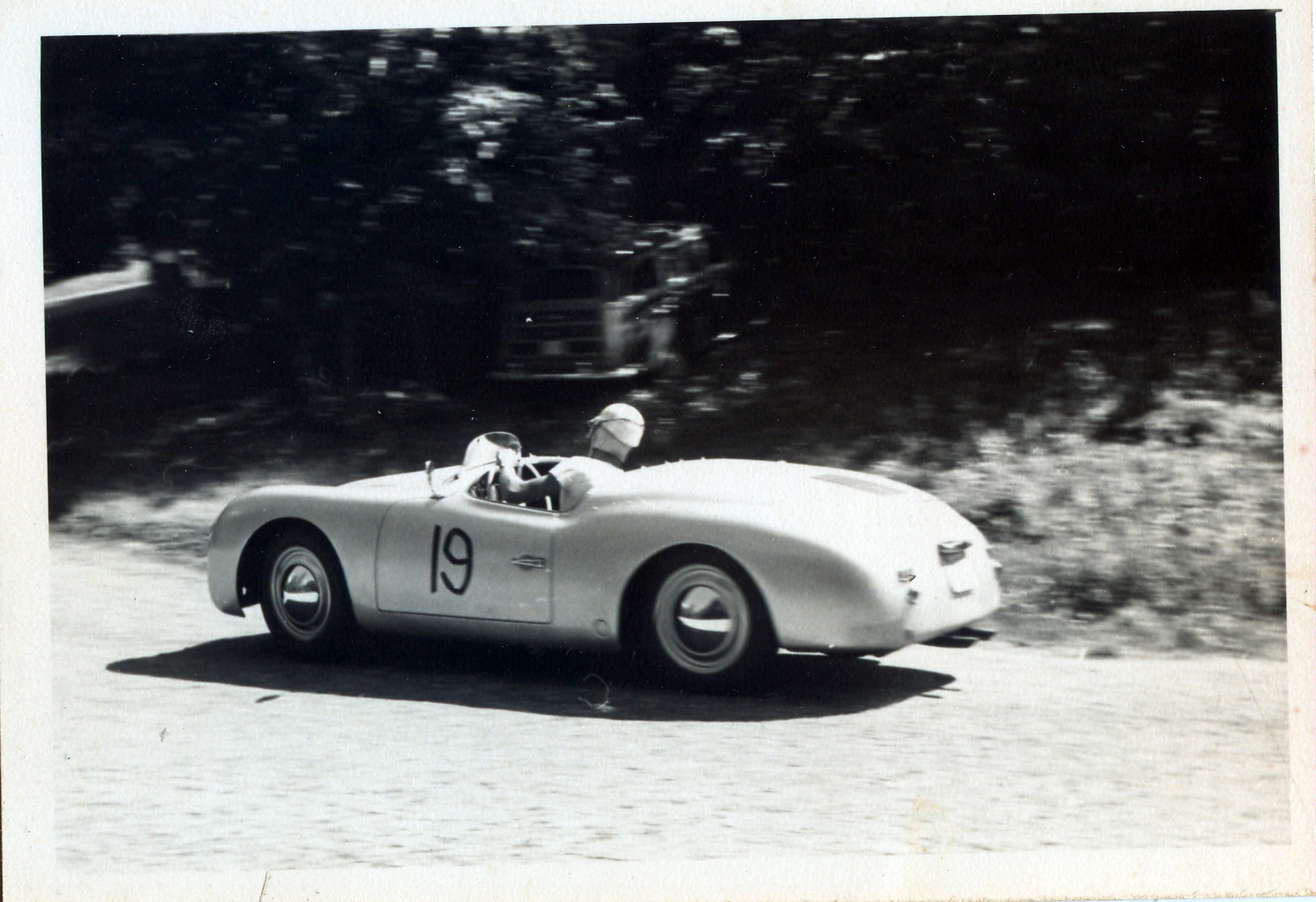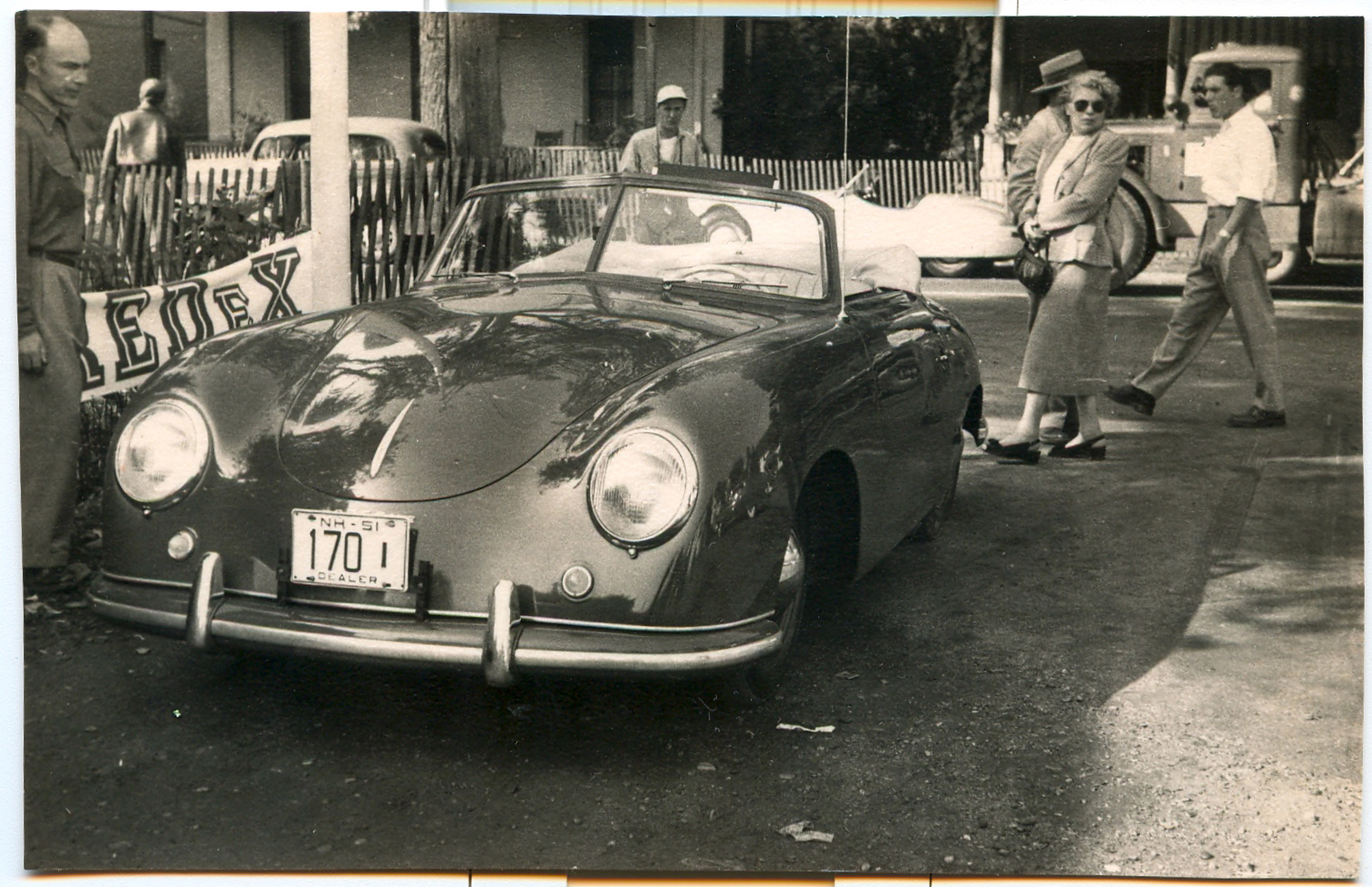 This is very likely Briggs Cunningham's blue 356 from 1951.  My man Geary has worked on it a bunch and realized its importance to me.  It was Briggs who got my father interested in 356s, and told him to order directly to Ferry, to not go through Hoffmann.  With Briggs to introduce them, what else was needed?  A bunch of money!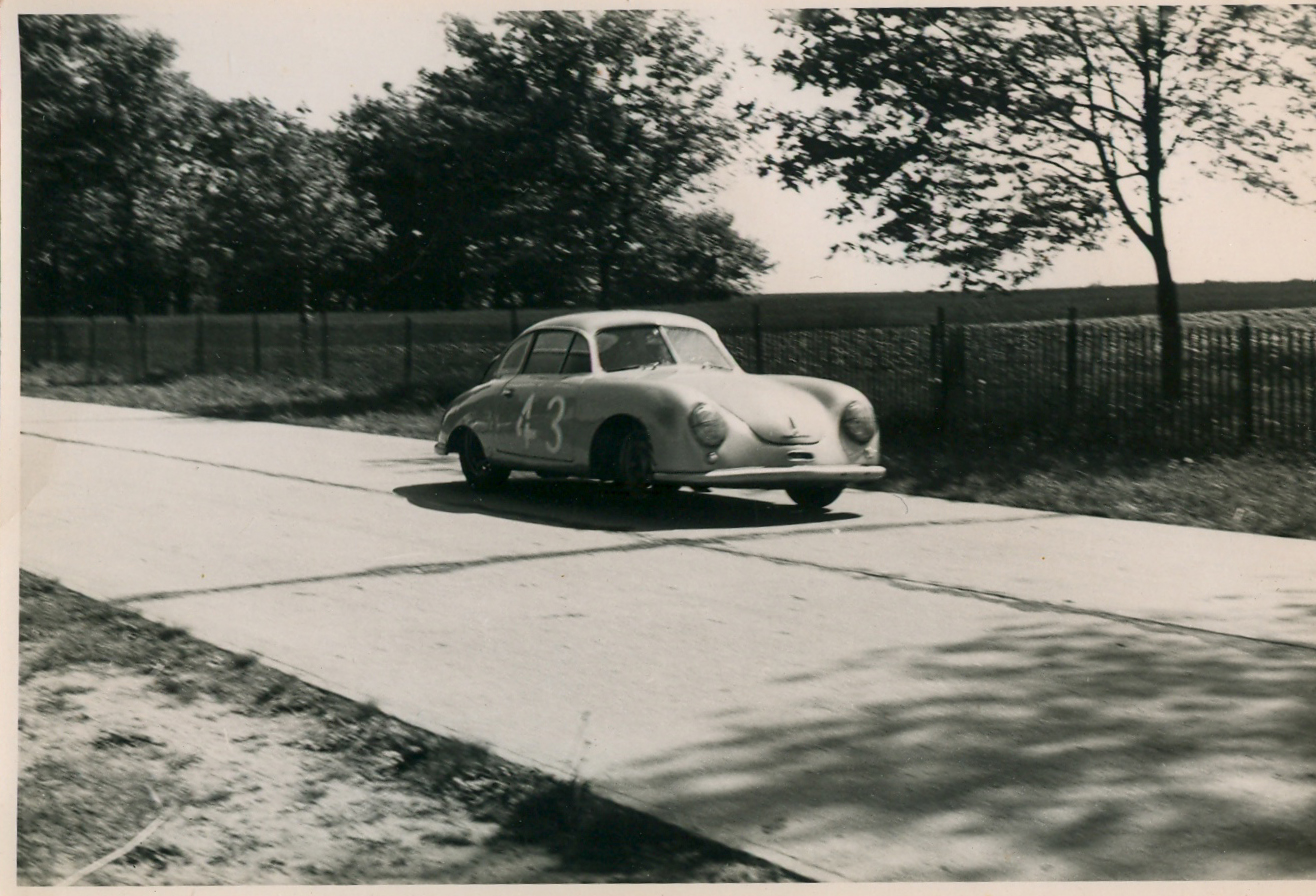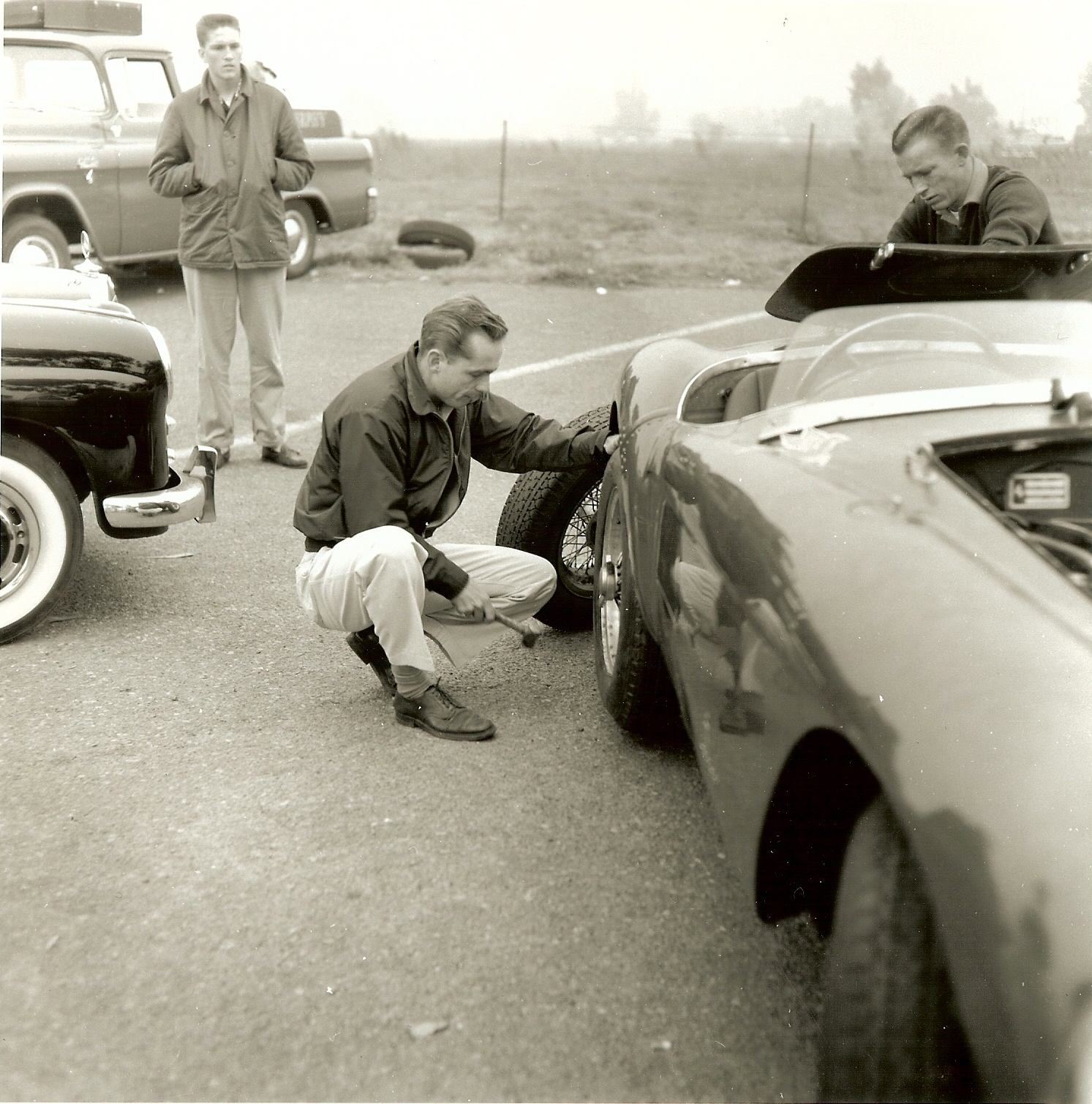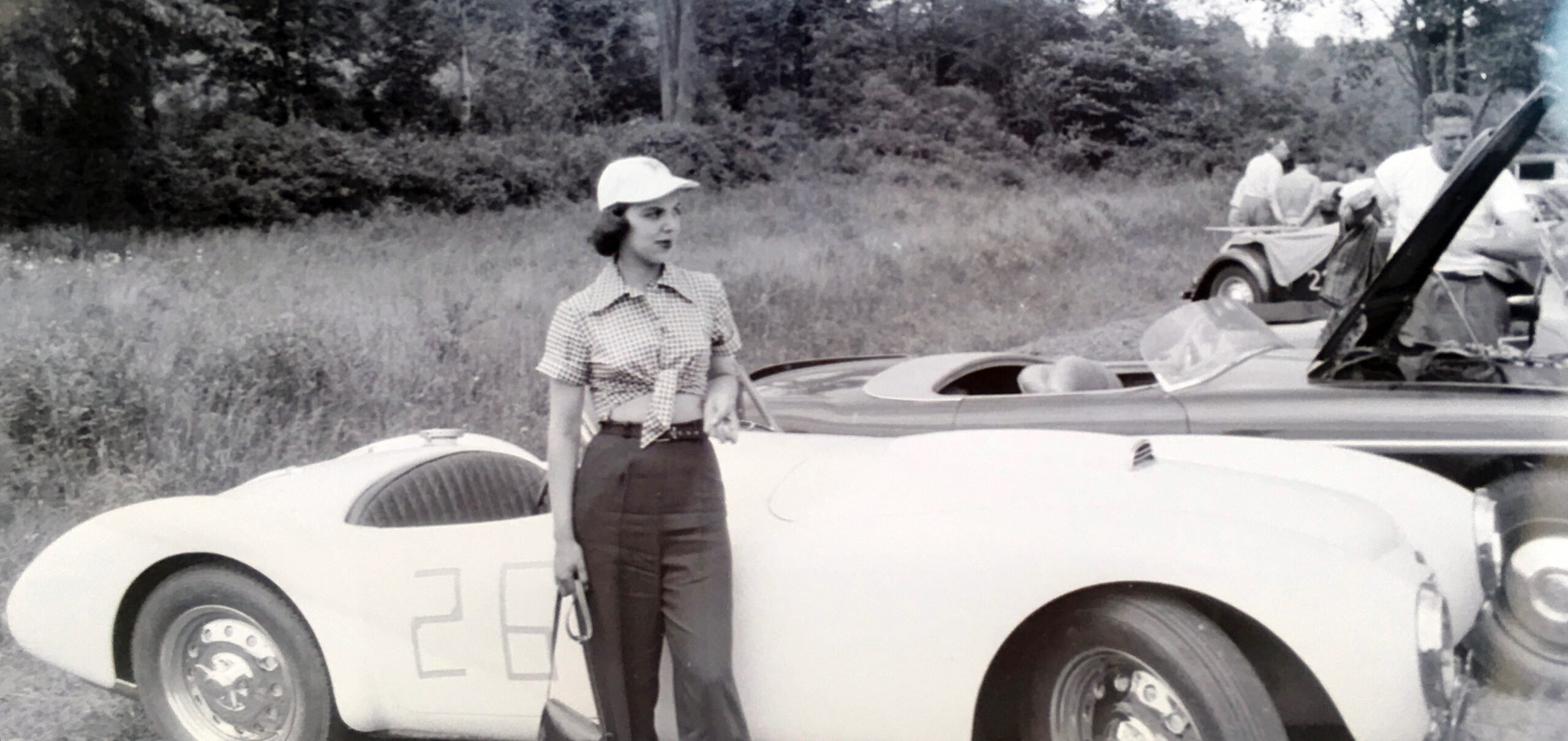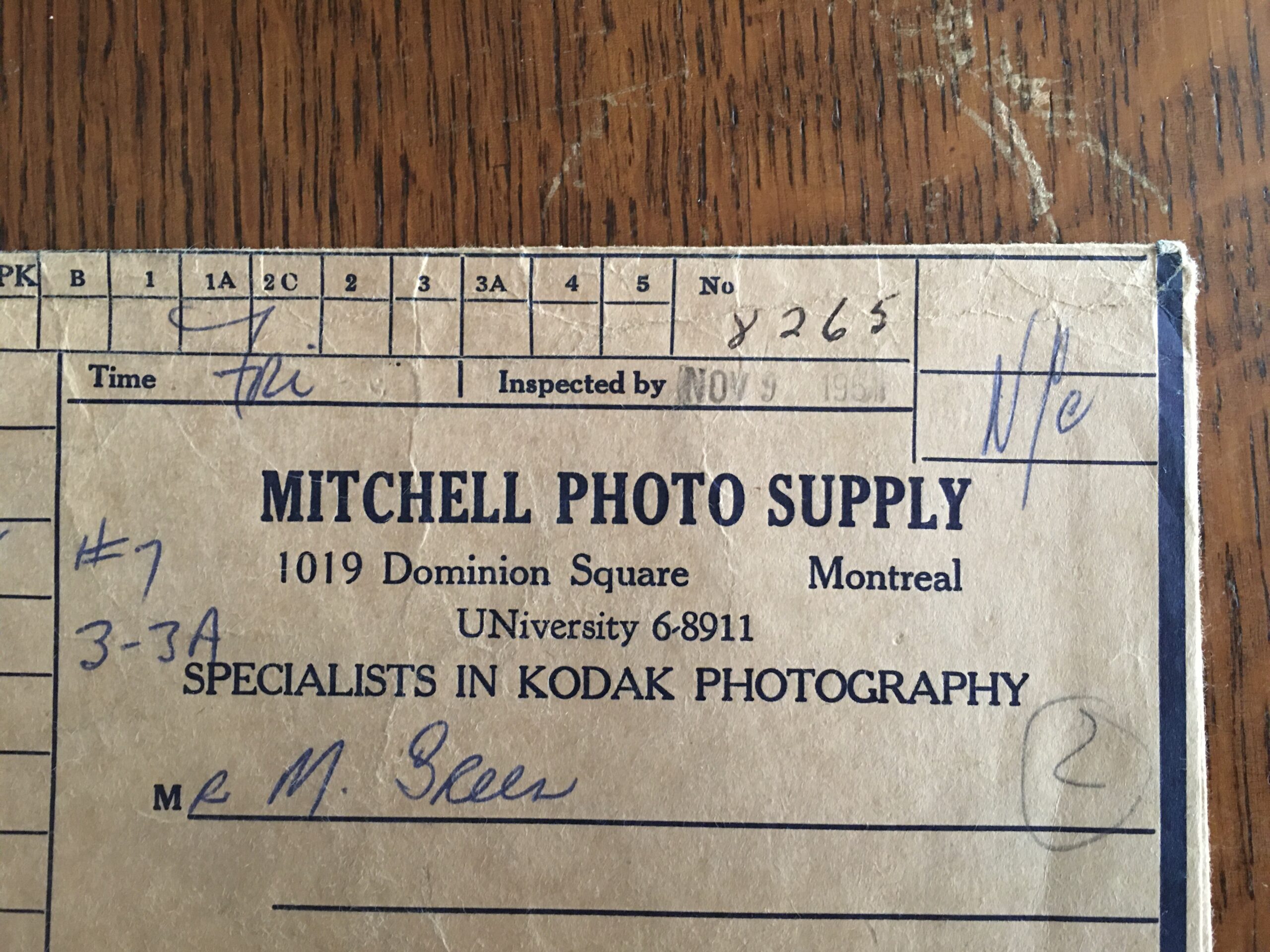 Photos by Jim Sitz.  The others by Marshall Green.  Love this composition.  And below, Jim photographing in color for the first time: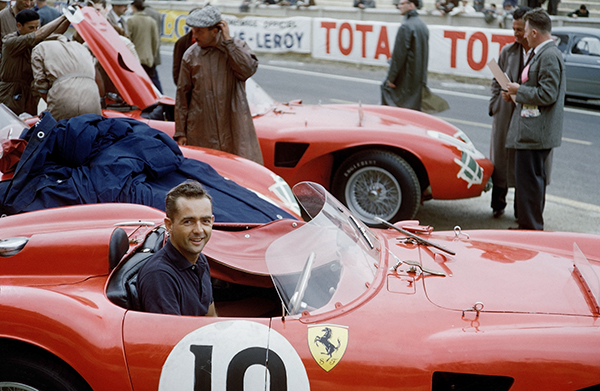 And a bunch more pictures of Marshall Green's completion MG TD. And one hotrod from the Mount Equinox hillclimb.